July 10, 2014 - July 27, 2014

[Flex Passes NOT accepted for the summer musical.]
Hairspray is a musical with music by Marc Shaiman, lyrics by Scott Wittman and Shaiman and a book by Mark O'Donnell and Thomas Meehan, based on the 1988 John Waters film Hairspray. The songs include 1960s-style dance music and "downtown" rhythm and blues. In 1962 Baltimore, Maryland, plump teenager Tracy Turnblad's dream is to dance on The Corny Collins Show, a local TV dance program based on the real-life Buddy Deane Show.[1] When Tracy wins a role on the show, she becomes a celebrity overnight, and meets a colorful array of characters, such as Corny Collins (The show's singing host who shares Tracy's liberal political views) and Velma Von Tussle (The villainous producer of the show who does everything in her power to further her daughter's career and destroy Tracy's and Corny's). She then launches a campaign to integrate the show. Hairspray is a social commentary on the injustices of parts of American society in the 1960s.
The musical's original Broadway production opened on August 15th, 2002.
In 2003 it won eight Tony Awards out of thirteen nominations. It ran for over 2,500 performances and closed on January 4, 2009.[2] Hairspray has also had national tours, a London West End production, and numerous foreign productions and was adapted as a 2007 musical film. The London production was nominated for a record-setting eleven Laurence Olivier Awards, winning for Best New Musical and in three other categories.
In 2008, popular magazine New York Theatre Monthly included the characters of Tracy, Corny and Edna on its list of "The 100 Greatest Roles in Musical Theatre".
Original Broadway production
After a successful tryout at Seattle's 5th Avenue Theatre, Hairspray opened on Broadway at the Neil Simon Theatre on August 15, 2002.[8] The production was directed by Jack O'Brien and choreographed by Jerry Mitchell, with set design by David Rockwell, costume design by William Ivey Long, lighting design by Kenneth Posner, sound design by Steve C. Kennedy, and the many distinctive wigs in the show by Paul Huntley. The original Broadway cast included Marissa Jaret Winokur and Harvey Fierstein in the lead roles of Tracy and Edna respectively. The cast also featured Matthew Morrison as Link, Laura Bell Bundy as Amber, Kerry Butler as Penny, Linda Hart as Velma, Mary Bond Davis as Motormouth Maybelle, Corey Reynolds as Seaweed, Jackie Hoffman as Female Authority Figure and Dick Latessa as Wilbur. The Dynamites were played by Kamilah Marshall, Shayna Steele and Judine Richard.
Hairspray received Tony Award nominations in 12 categories, winning eight, including for best musical, book, score and direction. Winokur, Fierstein and Latessa received awards for their performances. The production ran for more than six years, closing on January 4, 2009 after 2,642 performances.[2] Fierstein and Winokur returned to the cast for the final performances.[9][10]
(From Wikipedia, the free encyclopedia)
June 27, 2014 - June 29, 2014

What's a cat to do? In Disney's THE ARISTOCATS KIDS, Madame's jealous butler Edgar cat-naps Duchess and her Aristokittens and abandons them in the Parisian countryside. Luckily, Thomas O'Malley and his rag-tag bunch of alley cats come to their rescue! The show, based on the Disney film, features plenty of exuberant group numbers and a cast that can be expanded by adding additional alley cats to the chorus.
This feline adventure is sure to get your audiences tapping their feet to its upbeat, jazzy beat with a score that includes the Disney favorites "The Aristocats," "Scales and Arpeggios" and "Ev'rybody Wants to Be a Cat."
Music and Lyrics by Richard M. Sherman and Robert B. Sherman and Al Rinker and Floyd Huddleston
Music and Lyrics by Richard M. Sherman and Robert B. Sherman and Al Rinker and Floyd Huddleston
Music Adapted and Arranged and Additional Music and Lyrics by Bryan Louiselle
Book Adapted and Additional Lyrics by Michael Bernard
Based on the 1970 Disney Film The Aristocats.
In the Rogers Theater. Adult $12, Child $10 or ONE (2013-2014) Flex Ticket (Last chance to use your 2013-2014 Flex tickets.)
June 27, 28 7:30pm
June 29 2:30pm
June 13, 2014 - June 15, 2014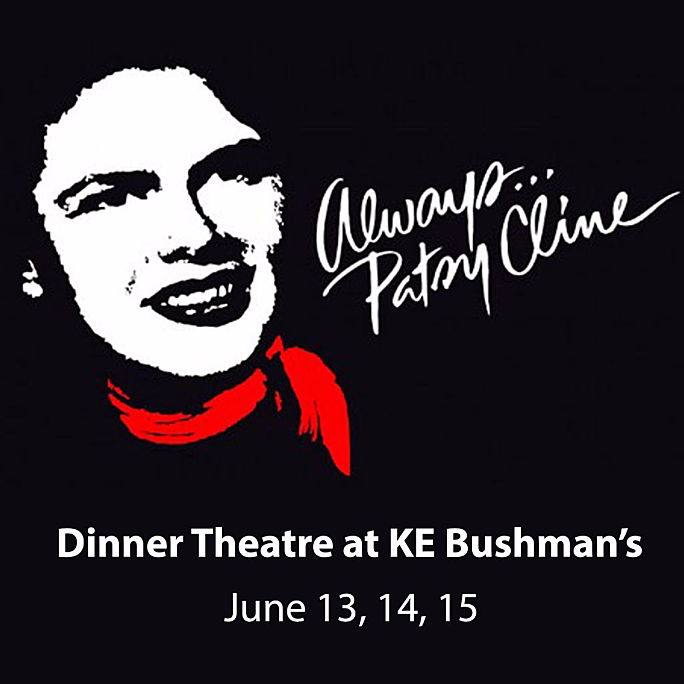 She's back!
3 performances only.
At the beautiful KE Bushman's Celebration Center.
Intimate seating = $40 Premium seats = $50
May 9, 2014 - May 18, 2014

Suppose you're an attractive high school girl and you're not only a member of a large and unique family but your father is, in fact, one of the great pioneers of industrial efficiency.
Then suppose he decides, for no apparent reason, to apply his unorthodox methods to you and to the rest of your big family. The results are terribly embarrassing, funny and—it must be admitted—extremely effective! To Anne, however, the chief effect seems to be that of making them seem ridiculous to everyone else at school—especially to the boys!
Dad pushes ahead with better organization for his large and delightful family. He puts up a chart for the young people to initial after completing each household task, uses a rung as an imaginary bathtub to demonstrate how to take a really efficient bath and appoints a utilities officer to levy fines on wasters of electricity. While the situations are often uproarious, there's a serious reason. Dad has a heart condition which he's keeping secret. The children don't understand them.
Anne, the oldest, rebels. Both Dad and she are miserable at the lack of understanding between them. Then in a deft and moving scene, Dad becomes aware of how much Anne has grown up.
April 8, 2014 - April 13, 2014

A plane crashes on a deserted island.
The only survivors are a group of school boys.
They live in a land of bright exotic birds and dark blue seas, but at night their dreams are inhabited by a terrifying beast!
Before long this well behaved group has turned into a bloodthirsty and murderous tribe!
This adaptatin of William Golding's compelling story is about a group of very ordinary small boys marooned on a coral island has become a modern classic. At first it seems as though it is all going to be great fun; but the fun before long becomes furious and life on the island turns into a nightmare of panic and death. As ordinary standards of behaviour collapse, the whole world the boys know collapses with them—the world of cricket and homework and adventure stories—and another world is revealed beneath, primitive and terrible.
Lord of the Flies remains as provocative today as when it was first published in 1954, igniting passionate debate with its startling, brutal portrait of human nature.
DIRECTED BY: Justin Wayne Purser
March 7, 2014 - March 16, 2014

Adapted by Bro Herrod.
Music and Lyrics by Barry Manilow.
Based on the world - famous melodrama by W.H.S. Smith.
Lending his incomparable writing talents to the stage, Barry Manilow teams up with Bro Herrod to delve into the world of the 19th Century melodrama. THE DRUNKARD presents a unique delivery of the famous melodrama byW.H.S. Smith, transporting audiences to an infinitely less subtle day in this deliciously coy and exaggerated musical.
Mary Wilson and her widowed mother are in dire straights. When it comes to their attention the cottage they're renting is to be sold, Mary appears before the handsome new owner, Edward, hoping to request his mercy. Edward had already been informed of the debacle by the villainous lawyer, Cribbs, who has set about to destroy the Wilson family. Being goodhearted, Edward had already determined the Wilson family was not to be forced from their home. After laying eyes on Mary, Edward is immediately in love and the wedding is set; Cribbs's plan has been thwarted. He'll have to implement a new plan just as deviant involving the wicked devil's beverage...Alcohol!
(From the Music Theatre International web site)
Feb. 4, 2014 - Feb. 9, 2014

A historical dramatization of one of our country's most interesting First Ladies.
Ten years after the assassination of her husband Abraham Lincoln, Mary Todd Lincoln has drifted into a reclusive world of mourning, depression, paranoia and hallucination. The loss of three sons, her husband and many family members killed in the civil war has overwhelmed her and she shows ever increasing signs of irrational behavior. Her idiosyncrasies both plague and embarrass her son Robert, her oldest and only living son. Robert has finally become convinced that the only responsible action is to have her committed to a mental institution. This much is true.

The remainder of the story is the "what if" portion of Mary's story ...what if the freed slave and gentle orderly, Whistler Hawthorne, set out to help free Lincoln's widow of her bondage as the President once did for his people. It's a story of friendship, respect and liberation. It's a story of human kindness and the people that serve it in generous portions.
Jan. 17, 2014 - Jan. 26, 2014

Huge oil reserves have been discovered in The Chagos Islands and O.P.E.C. is pressuring the Chagosians to join the cartel.
A CIA agent, who gets caught in all his own booby traps and security measures, and an under Secretary of State, whose life appears to be run by her libido, are sent to a safe house in the mountains of Virginia to begin negotiations for the U.S. to place the Chagos Islands under their protection. Except, no one knows who the islands' representative really is. Could it be the stranded televangelist, his innocent secretary, the ex-marine caretaker or the mysterious neighbor?
What a comedy!
Nov. 1, 2013 - Nov. 10, 2013

Arsenic and Old Lace is a play by American playwright Joseph Kesselring, written in 1939. It has become best known through the film adaptation starring Cary Grant and directed by Frank Capra.
The play is a farcical black comedy revolving around Mortimer Brewster, a drama critic who must deal with his crazy, homicidal family and local police in Brooklyn, NY, as he debates whether to go through with his recent promise to marry the woman he loves. His family includes two spinster aunts who have taken to murdering lonely old men by poisoning them with a glass of home-made elderberry wine laced with arsenic, strychnine, and "just a pinch" of cyanide; a brother who believes he is Theodore Roosevelt and digs locks for the Panama Canal in the cellar of the Brewster home (which then serve as graves for the aunts' victims); and a murderous brother who has received plastic surgery performed by an alcoholic accomplice, Dr. Einstein (a character based on real-life gangland surgeon Joseph Moran) to conceal his identity and now looks like horror-film actor Boris Karloff (a self-referential joke, as the part was originally played by Karloff).
Oct. 11, 2013 - Oct. 13, 2013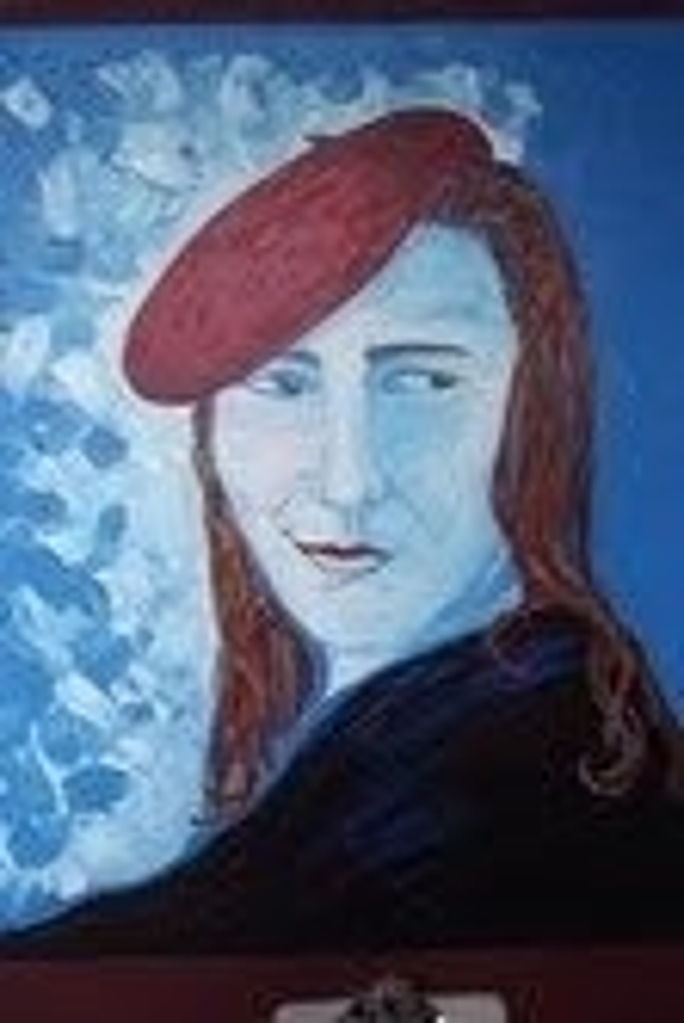 The Fauvist's Child by playwrite Robin Haynie, is a one-act drama that runs 45-50 minutes and has minimal set.
The play opens with The Child painting at an easel. She is a successful artist that has discovered too late that her Father was an amateur fauvist painter in his youth. This discovery creates frustration and alienation which prompts The Child to consider her relationships with her overbearing Mother and her vacant Father. We are taken through the decline and death of the Father and witness the Child struggle with what is left behind when loved ones die but peace must still be restored. The show alternates between monologues given directly to the audience and flash-back scenes including all three actors. The startling and unrealistic colors of the fauvist style set a backdrop for the play.
Oct. 1, 2013 - Oct. 6, 2013
A wickedly funny musical - fantasy adaptation of two of Washington Irving's classic tales!
Rip Van Winkle's story is entertwined with The Legend of Sleepy Hollow -- a tale of superstition and village rivalry, gawky schoolmaster Ichabod Crane fancies himself a dashing, worldly man of learning, capable of winning the heart of Katrina Van Tassel.
Will this beautiful daughter of a wealthy local farmer return Ichabod's affections, or does she have other ideas? What will be the outcome when Ichabod confronts his desires, fears, and of course, the Headless Horseman of Sleepy Hollow? ... And -- how does Rip Van Winkle fit into this story?
Sept. 6, 2013 - Sept. 15, 2013

Greater Tuna is the first in a series of 4 comedic plays (followed by A Tuna Christmas, Red, White and Tuna and Tuna Does Vegas), each set in the fictional town of Tuna, Texas, the "third-smallest" town in the state.
The series was written by Jaston Williams, Joe Sears, and Ed Howard. The plays are at once an affectionate comment on small-town, Southern life and attitudes but also a withering satire of same. Of the four plays, Greater Tuna is the darkest in tone.
The plays are notable in that two men play the entire cast of over twenty eccentric characters of both genders and various ages. Greater Tuna debuted in Austin, Texas, in the fall of 1981, and had its off-Broadway premiere in 1982. St. Vincent Summer Theatre produced the play in 2000, and No Name Players produced it in 2002.
Director - Fred White
Assistant Director - Justin Purser
Producers - Jan Barton, Cal Barton, John Anderson,
Technical Support - Dave Dickson
Dressers - Julie Pharr, John-Luke Purser, Abbey Greene, Samantha Greene, Samantha McDaniel, Daye Collins, Judy Griffin