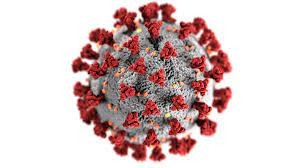 COVID-19 PROTOCOLS
Out of an abundance of caution for the health and safety of our community, students, parents, staff, and performers, wearing of masks will still be required at the Theatre at all times. We will continue to limit the number of guests to 50% capacity at this time. Until a majority of residents in our community and state have the opportunity to protect themselves with COVID-19 vaccinations, wearing of masks, limiting the number of attending guests and students, and practicing social distancing will remain in place at Tyler Civic Theatre.
COVID-19, has been declared a worldwide pandemic by the World Health Organization. COVID-19 is extremely contagious and an inherent risk in all public locations where people are present. The CDC advises that older adults and people of any age who have serious underlying medical conditions may be at higher risk for severe illness from COVID-19. People who show no symptoms can spread Coronavirus if they are infected, any interaction with the general public poses an elevated risk of being exposed to COVID-19. Patrons should evaluate their own risk in determining whether or not to attend an event at Tyler Civic Theatre.
Tyler Civic Theatre has put in place preventative measures to reduce the spread of COVID-19; however, we cannot guarantee that you and your guests will not become infected with COVID-19. By attending Tyler Civic Theatre, you and your guests voluntarily assume all risks related to exposure of COVID-10 and agree not to hold Tyler Civic Theatre; or any of its affiliates, employees, or volunteers liable for any illness or injury.
For questions or concerns, please email us at info@tylercivictheatre.com