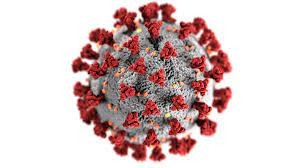 COVID-19 PROTOCOLS
With the CDC announcement on May 13, 2021 regarding vaccinated individuals not needing to wear masks in most situations, Tyler Civic Theatre Center, Inc. is modifying its COVID-19 protocols to increase capacity at the historic Tyler Civic Theatre Center, Inc. and to remove the current requirement that patrons wear a mask or face covering. Many patrons have relayed to us that they have already been vaccinated, and almost all TCTC staff members and performers have already received necessary vaccinations.
We do understand that not everyone will feel comfortable attending an event here or other venues. Masks or face coverings are optional for patrons, and we strongly encourage everyone to obtain a COVID-19 vaccination prior to coming to a TCTC show. For those who have purchased tickets but are not quite ready to attend in person given this change in protocol, the TCTC box office will provide those customers with credits for a future event. TCTC staff will continue sanitizing the entire theatre following each performance. We do encourage individuals experiencing symptoms to stay home and receive a credit for a future event.
Please be advised: While TCTC has put preventative measures in place to reduce the spread of COVID-19, we are unable to guarantee that you and your guests will not be exposed to COVID-19. By attending Tyler Civic Theatre, you and your guests voluntarily assume all risks related to exposure of COVID-19 and agree not to hold Tyler Civic Theatre; or any of its affiliates, employees, or volunteers liable for any illness or injury.
For questions or concerns, please email us at info@tylercivictheatre.com