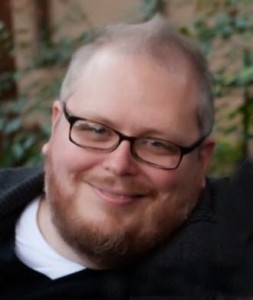 Ever dreamt about writing your own show?
What about seeing your play performed?
You've gotta start somewhere! Join us for a two-part playwriting workshop hosted by Michael Ward, awarding-winning playwright.
This event has two parts. Part 1 February 22, 2020. Part 2 April 17, 2020.
Tickets are for both sessions.
$75 Regular Price each
or $60 if you hold 1 or more FLEX Passes (call Box Office for instructions for online ordering)
Click HERE to order tickets online.
Michael Ward has been a playwright for 25 years. He is published with Players Press out of California and has received many awards for his plays including Playfest Winner for TETA (3 times), the S.A.R.T. Award for Excellence in Playwriting, Winner of the Off Off Broadway Theatre New Play Contest in Seattle, WA, as well as having 2 of his plays selected for reading in the Tyler Civic Theatre Center New Play Festival.

Michael has a Master's Degree in Theatre. Specializing in Playwriting from Texas A&M University in Commerce and will graduate with a Master of Fine Arts in Playwriting and Dramaturgy in May from the University of Idaho.