May 5, 2017 - May 14, 2017
May 5, 2017 - May 14, 2017 2016-2017 Season
Senior citizens Samuel Jonas and Laura Curtis, a widower and a widow, strike up a love affair.
When they announce plans to live together without marrying so they can keep social security benefits they'd otherwise lose, their children hit the ceiling even though they were never close to their deceased parent and their own marriages leave a lot to be desired.
Sam's daughter is married to her ex analyst, a stuffy neurotic, and Laura's son has a wife who is paranoid about food additives and their sexual performance.
All ends well for the elderly twosome, but not before the entire second generation is in nervous fits.
"A winner...with lots of topical, pertinent cracks." - Atlanta Constitution
PG-Teen
Latest News

x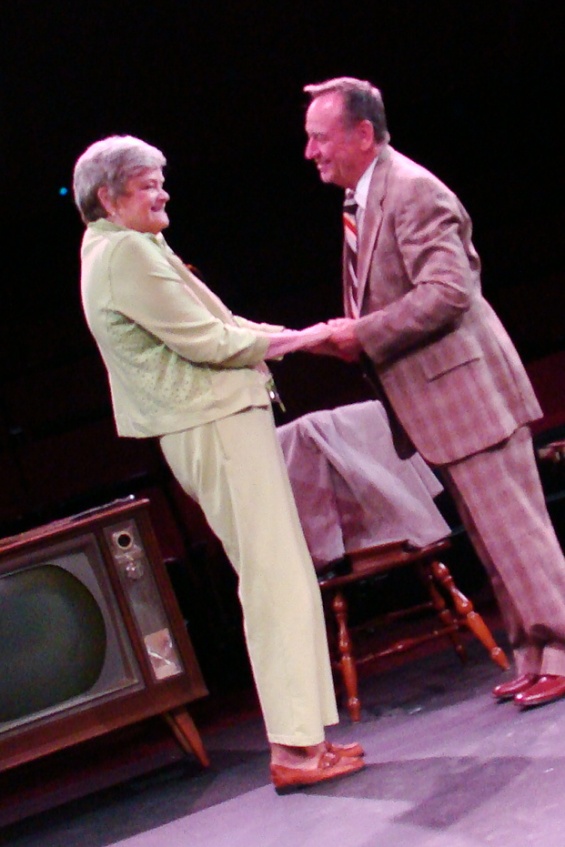 xx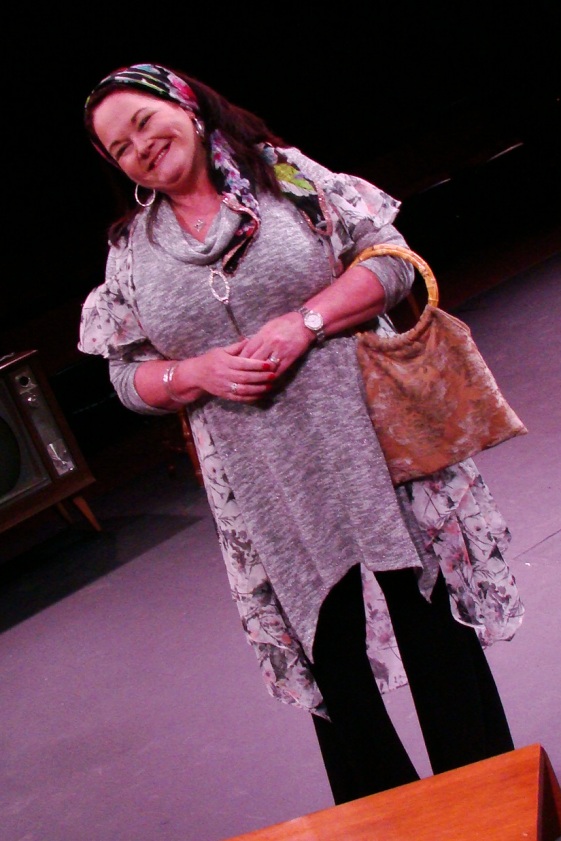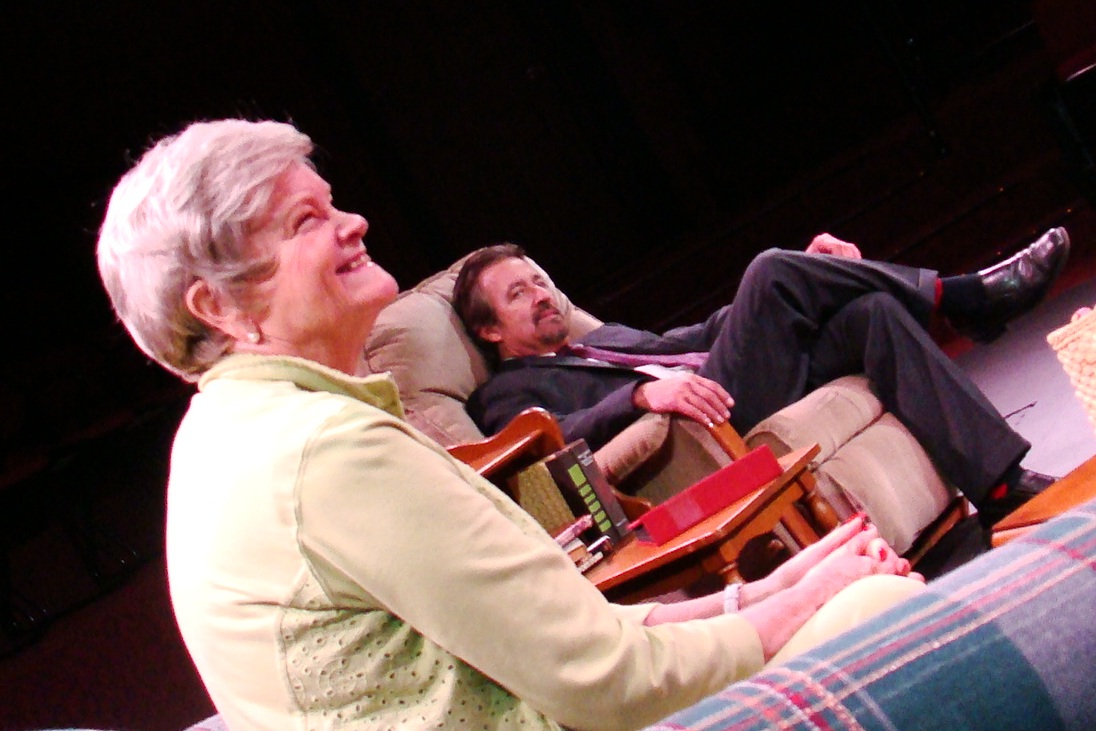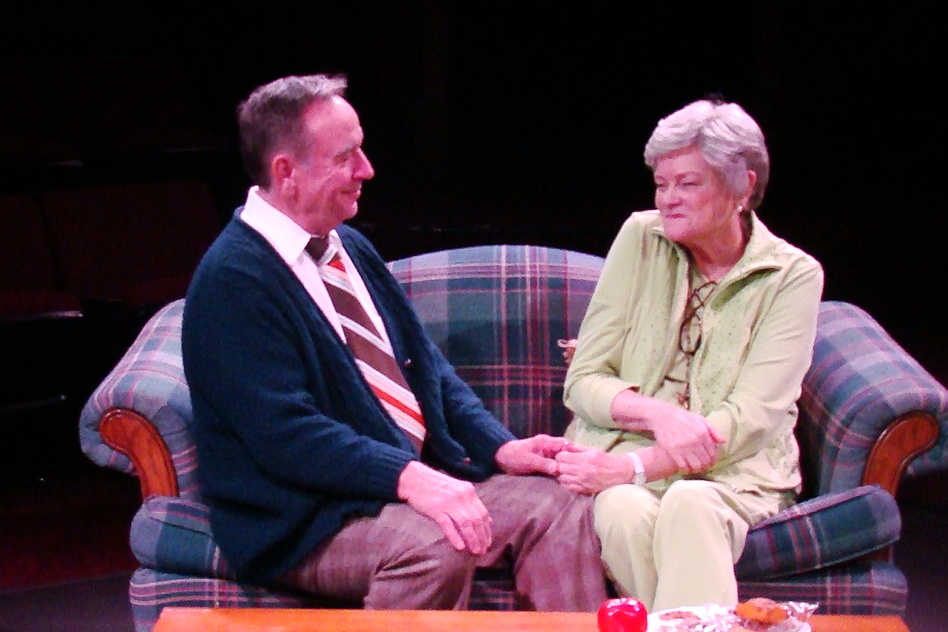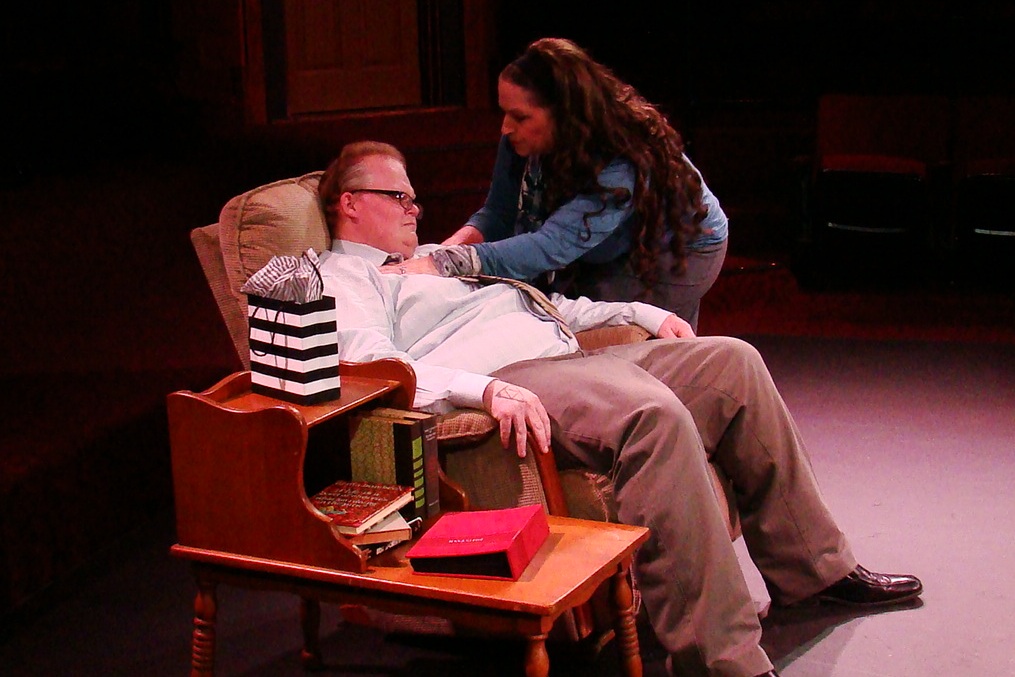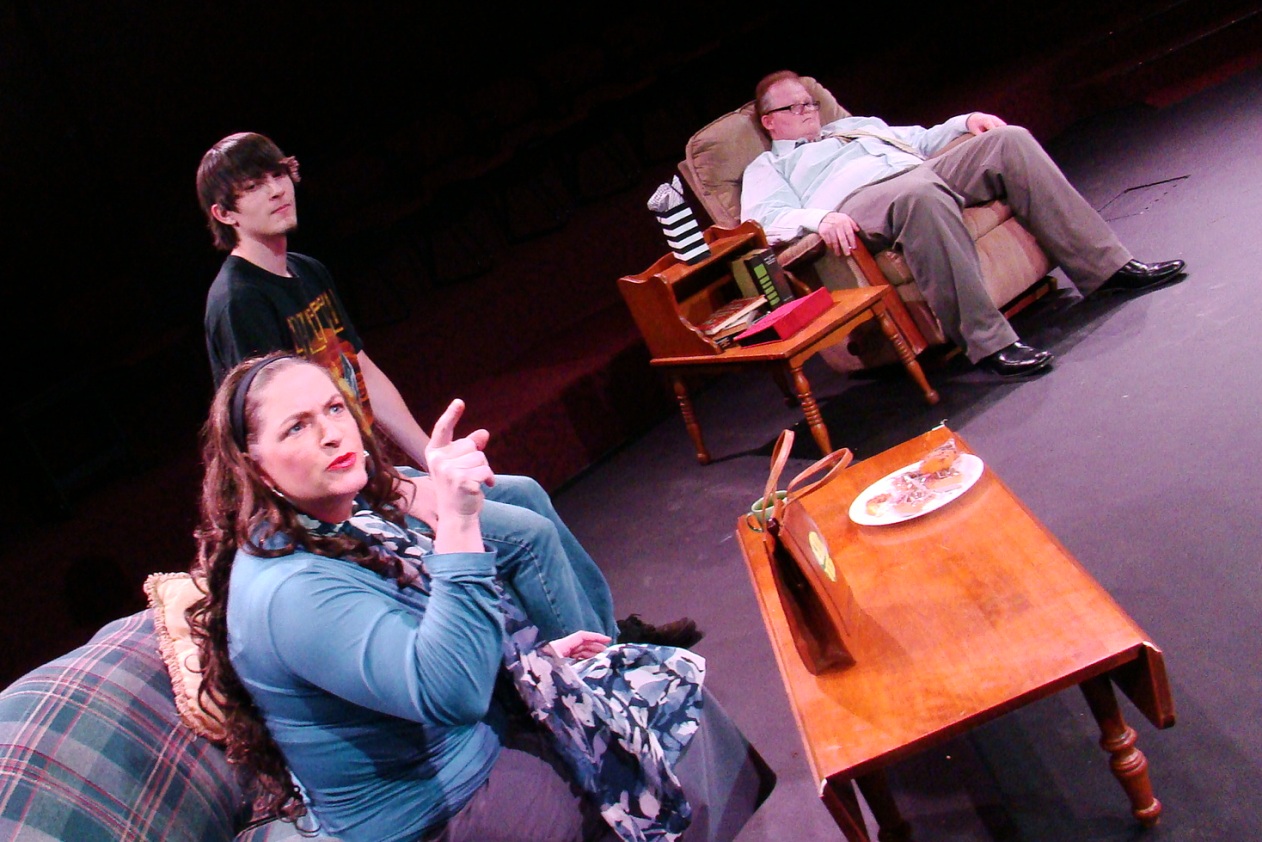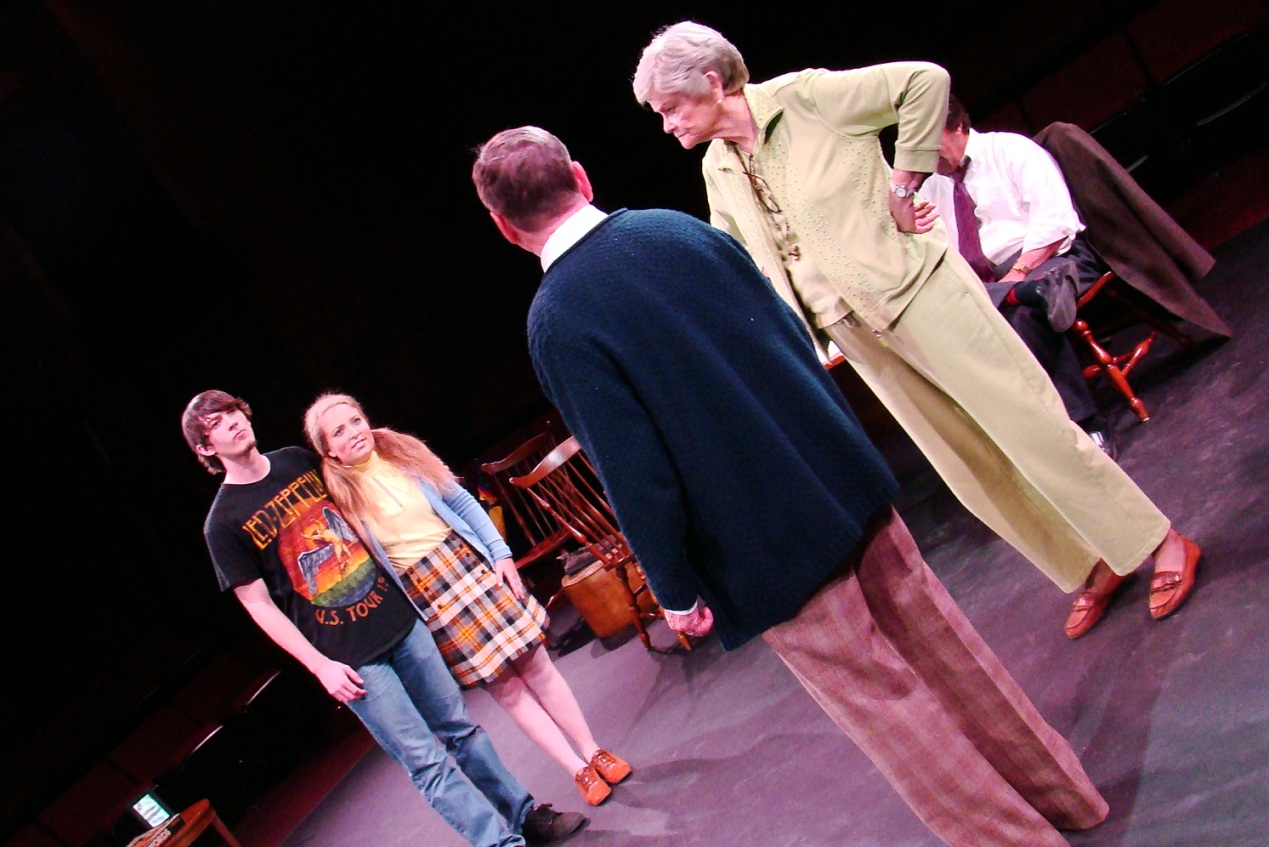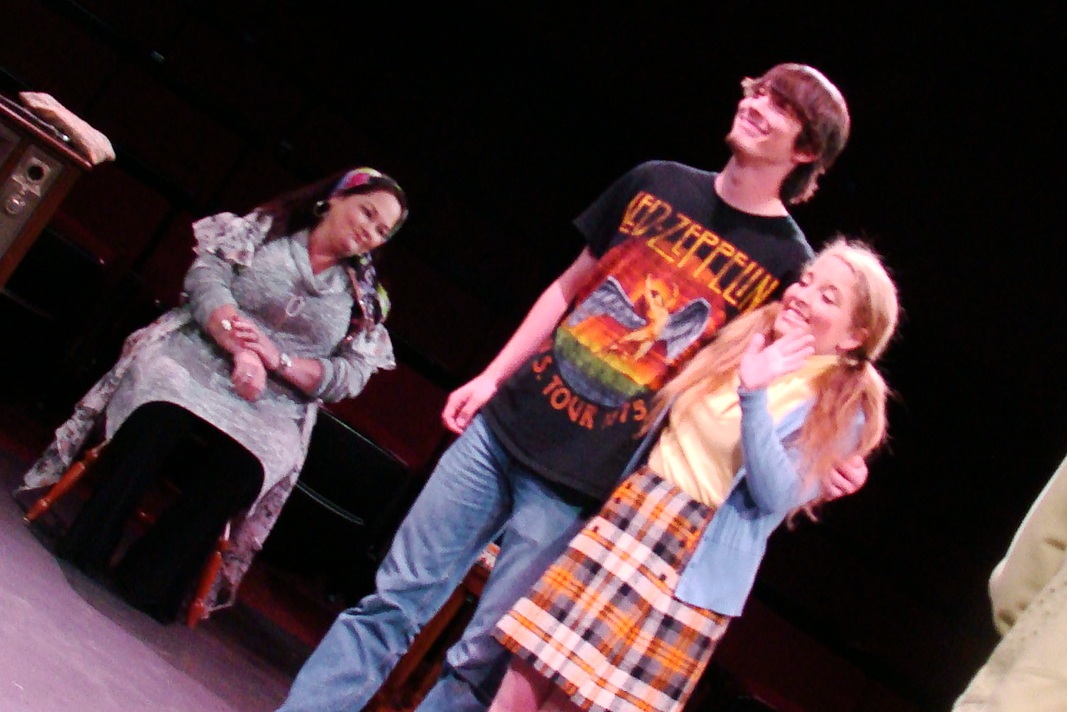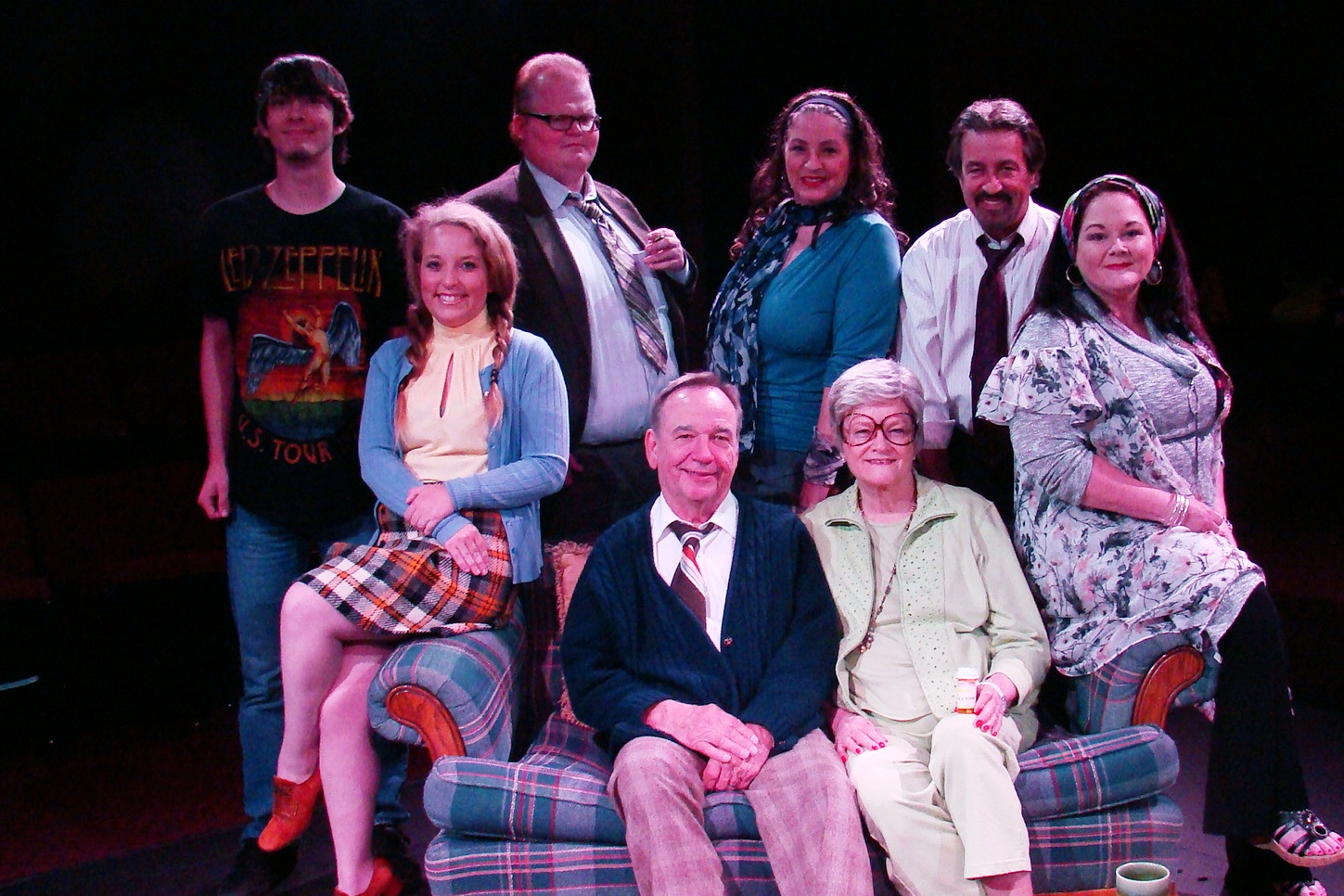 Samuel - Ray Deal
Laura - Judy Griffin
Mike - Stan King
Cynthia - Monica Kelley
Eleanor - Traci Smith
Arthur - Nick Buntin
Bruce - Josh Alexander
Angela - Morgan Robbins

Director - Sheila O'Heaney
Producers -Sherri Priest and Judy Watson
April 7, 2017 - April 16, 2017

Prepare ye for the timeless tale of friendship, loyalty and love based on the Gospel According to St. Matthew.

Godspell was the first major musical theatre offering from 3-time Grammy and Academy Award winner Stephen Schwartz (Wicked, Pippin, Children Of Eden); and it took the world by storm. Led by the international hit, "Day By Day," Godspell features a parade of beloved songs including "Prepare Ye The Way Of The Lord," "Learn Your Lessons Well," "All For The Best," "All Good Gifts," "Turn Back, O Man" and "By My Side."

A small group of people help Jesus Christ tell different parables by using a wide variety of games, storytelling techniques, and hefty dose of comic timing. An eclectic blend of songs ranging in style from pop to vaudeville is employed as the story of Jesus's life dances across the stage. Dissolving hauntingly into the Last Supper and the Crucifixion, Jesus's messages of kindness, tolerance, and love come vibrantly to life.
G-Family
In an effort to let parents and other audience members make informed choices, the production team and management has revised the rating of this production to
PG-teen
rather than the previously stated G – suggesting that it was suitable for family members of all ages. We are sorry for any confusion or inconvenience this may have caused – especially for those of you with young children who may have intended to see Godspell – the musical.
Latest News

Read the eGuide Magazine review by clicking this item title.

"Godspell," a modern look at the life and lessons of Jesus Christ, uses games, interesting storytelling techniques and even comic relief. Click here to read the review in the Tyler Morning Telegraph.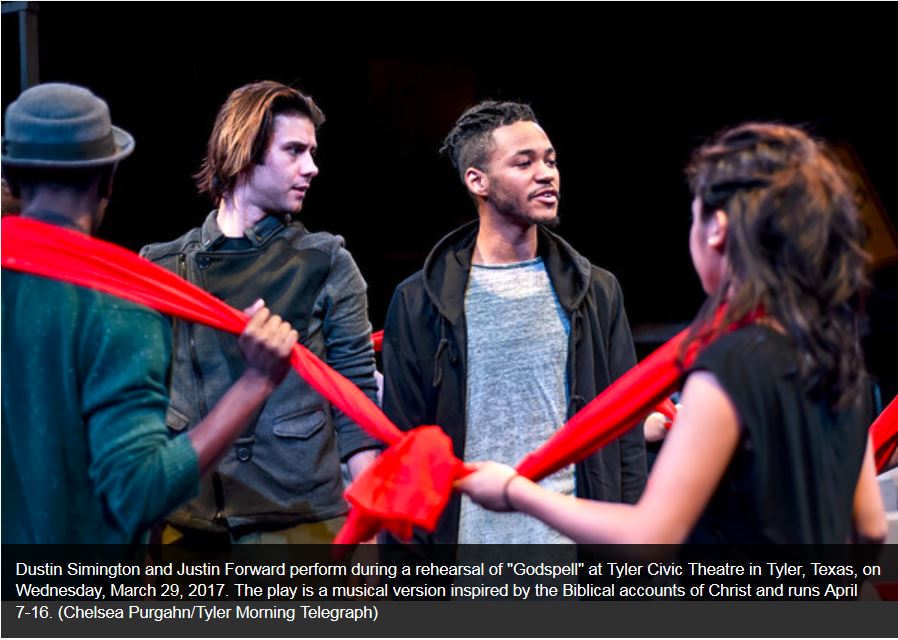 Justin Forward - Jesus
Dustin Simington - Judas
Stephen Rainwater - Telly
Jess Vinton - Nick
Kendall Phillips - George
Caroline Reyes - Anna Maria
Mary Creath - Lindsay
Hannah Pascual - Morgan
Emilie Casper - Celisse
Helen Strotman - Uzo
Directed by Justin Purser
March 3, 2017 - March 12, 2017
Shopworn director Warner DeMille is set to direct (again) the same group of over-enthusiastic and under-skilled actors (again) in what may be the world's worst murder mystery being performed by quite possibly the world's worst community theatre just outside of Peoria, Illinois.
Assisted by his bubble headed stage manager – who also happens to own the theatre and his contract – he sets out to make something from nothing. However, this time there's a new face, a beautiful professional actress from Chicago who provides a spark of hope for DeMille – as well as a spark to ignite a powder keg of simmering envy, backbiting and resentment among the hams in residence.
Fluffed cues, frantic improvisation, romantic entanglements, petty jealousies and incessant bickering abound as this motley group of would-be stars tread the boards taking the audience from auditions through rehearsals and into opening night for their (alleged) play, The Murdered Violin.
PG-Teen
Latest News

If you need a good laugh, then I highly recommend going to see this show. Your face will hurt when you leave.


We are super excited to announce the cast of "A Little Theatre". Stacked ensemble here! Show opens March 3rd!
Nyc Moy- Warner DeMille
Robin Haynie - Agnes Firth
Lucinda Kittrell - Millicent Nelson
Jinny Harris - Bobbie Jo Joffrey
Jamey Whitley- Edward Joffrey
Nathan Deere - Nick Astredo
Brianna Beard - Susan Talman
Camille Becton - Sheila Ross
Stan King - Arthur Ross
Melody McNatt - Cindy Roberts
Directed by Sean Holliday
Feb. 3, 2017 - Feb. 12, 2017

From America's master of Contemporary Broadway Comedy, here is another revealing comedy behind the scenes in the entertainment world, this time near the heart of the theatre district. 45 Seconds from Broadway takes place in the legendary "Polish Tea Room" on New York's 47th Street.
Here Broadway theatre personalities washed-up and on-the-rise, gather to schmooz even as they lose. This touching valentine to New York offers great characters as Neil Simon continues his exploration of the foibles and funny in the human comedy.
NOTE: The February 11th show is our WINTER Saint Valentine's SWEET TREAT Dessert Theatre. Adults $23 / Students $20
"The play may have the rat-a-tat pace of a Marx Brothers movie, but it exists not to create Groucho-like anarchy but to weave fractured lives into healing harmony." – The New York Times, Read More
"A warm-spirited tribute... a theatrical valentine." – Variety, Read More
"With a handsome, well-acted production and plenty of Simon zingers, there's much to enjoy." – CurtainUp, Read More
PG-Teen
Latest News

Eguide Magazine
http://eguidemagazine.com/review-45-seconds-from-broadway/

East Texas Matters TV
http://www.easttexasmatters.com/entertainment/east-texas-live/tyler-civic-theatre-performs-45-seconds-from-broadway/649238859

Tyler Morning Telegraph
http://www.tylerpaper.com/TP-Lifestyle/271204/spotlight-tct


We are super excited to announce the cast of Neil Simon's 45 Seconds from Broadway!
Show opens Feb 3rd!

Mickey - Ron Ellis
Andrea - Alyssa Duke
Bernie - David Stein
Soloman - Mishobi Johnson
Megan - Morgan Robbins
Arlene - Saskia Lynge
Cindy - Joanna Gifford
Rayleen - DeAnna Hargrove
Charles - Juan Munoz
Zelda -Tana Switsky
Bessie - Shani Scott
Harry - Heath Huffstetter

"The play may have the rat-a-tat pace of a Marx Brothers movie, but it exists not to create Groucho-like anarchy but to weave fractured lives into healing harmony." – The New York Times
Jan. 6, 2017 - Jan. 15, 2017

A young and successful television actor relocates to New York, where he rents a marvelous, gothic apartment.
With his television career in limbo, the actor is offered the opportunity to play Hamlet onstage, but there's one problem: He hates Hamlet. His dilemma deepens with the entrance of John Barrymore's ghost, who arrives intoxicated and in full costume to the apartment that once was his.
The contrast between the two actors, the towering, dissipated Barrymore whose Hamlet was the greatest of his time, and Andrew Rally, hot young television star, leads to a wildly funny duel over women, art, success, duty, television, and yes, the apartment.
"…fast-mouthed and funny…It has the old-fashioned Broadway virtues of brightness without pretensions and sentimentality without morals." —Village Voice.
"…unapologetically silly and at times hilarious…affectionately amusing about the theatre…" —NY Times.
PG-Teen
Latest News

[There is a bug on the interview web page. Cursor down to the photo of the Braithwaite theatre lobby and select/click the photo.]


Andrew - Chris Fisher
Barrymore - Brad Echols
Deirdre - Melody McNatt
Felicia - Kaylee Nagel
Gary - Jacob Gillard
Lillian - Tana Switsky
Dec. 2, 2016 - Dec. 11, 2016

Adapted for the stage by James W. Rodgers. Based on the film by Frank Capra.
In our American culture It's a Wonderful Life has become almost as familiar as Dickens' A Christmas Carol.
The story is a natural for a stage adaptation: the saga of George Bailey, the Everyman from the small town of Bedford Falls, whose dreams of escape and adventure have been quashed by family obligation and civic duty, whose guardian angel has to descent on Christmas Eve to save him from despair and to remind him—by showing him what the world would have been like had he never been born—that his has been, after all, a wonderful life.
This faithful adaptation has all your favorite characters: George and Mary Hatch, Clarence, Uncle Billy, Violet, and, of course, the Scrooge-like villain, Mr. Potter. This fine dramatization not only celebrates the faith of the season, it also celebrates the American philosophy of life: hard work, fair play and the love and support of one's family and community will be rewarded.
Rated: G-Family
Latest News


Reviewer John Baggett writes, "I've been reviewing the shows at Tyler Civic Theatre since January, and while I've enjoyed them all, this one is absolutely one of the best shows I've seen this year. I urge you to see this show. It's a truly great show and is a great way to get you in the Christmas spirit."

Show runs through December 11.


Click this article title for to read the article by LURAE STOKES, Special Correspondent.
[Photo by Sarah Miller]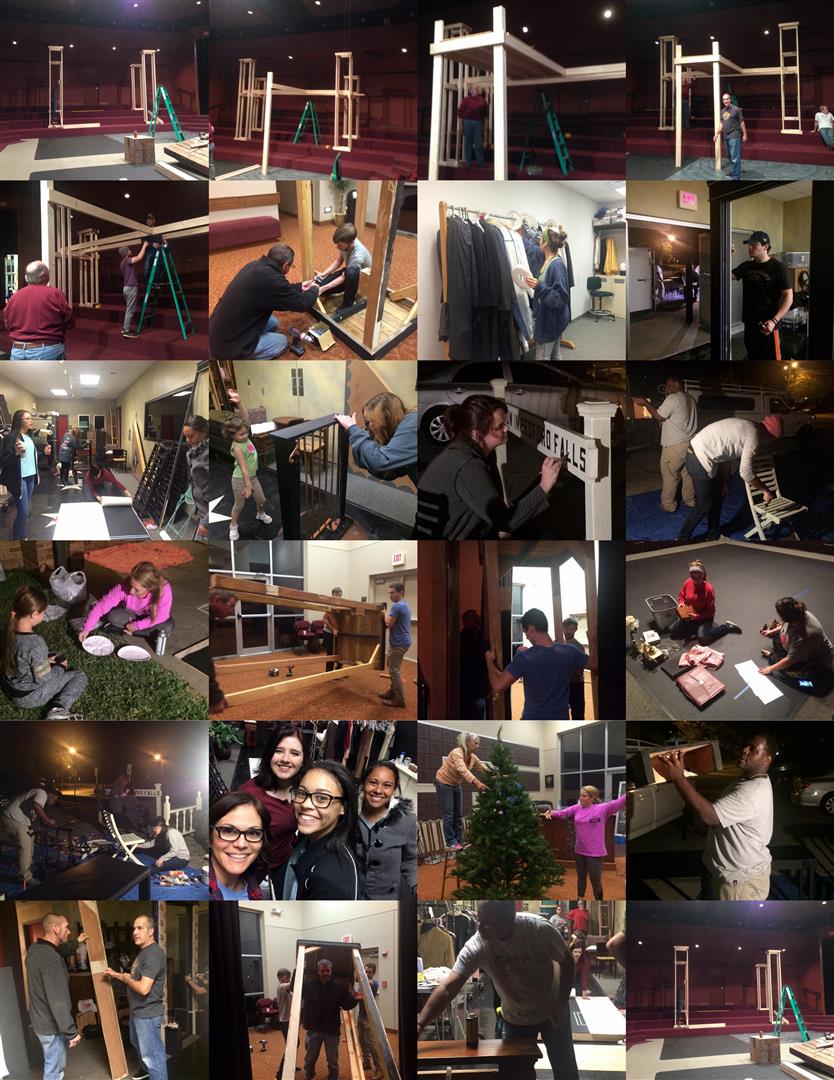 Nov. 11, 2016 - Nov. 20, 2016

Plot summary: The Secret Garden (TCTC-2016)
Mary Lennox is a troubled, sickly, and unloved 10-year-old girl born in India to selfish, wealthy British parents. She is primarily cared for by servants, who pacify her as much as possible to keep her out of her parents' way. She grows into a spoiled and selfish girl. Eventually, there is a cholera epidemic in India which kills Mary's parents and all the servants. Mary is discovered alive but alone in the empty house. She briefly lives with an English clergyman and his family and is then sent to Yorkshire, England, to live with Archibald Craven, an uncle she has never met, at his home called Misselthwaite Manor.
At first, Mary is her usual self, sour and rude, disliking her uncle's large house, the people within it, and, most of all the vast stretch of moor, which seems scrubby and gray after the winter. She is told that she must stay confined to her two rooms and keep herself amused without much attention. Martha Sowerby, a good-natured maid, tells Mary a story of the late Mrs. Craven and how she would spend hours in a private walled garden growing roses. Mrs. Craven fell to her death when a tree branch gave way beneath her, and the devastated Mr. Craven locked the garden and buried the key. Mary is piqued by this story and her ill manner begins to soften. Soon, she comes to enjoy the company of Martha, Ben Weatherstaff the gardener, and a friendly robin redbreast whom she assigns a human personality. Her appetite increases and she grows stronger as she plays by herself on the moor. Martha's mother buys Mary a skipping rope to encourage this, and Mary takes to it immediately. Mary occupies her time wondering about both the secret garden and the cries she hears at night. The servants claim not to hear the cries.
That night, Mary hears the crying again. She follows the noise and, to her surprise, finds a small boy her age living in a hidden bedroom. His name is Colin. She soon discovers that they are. ………WHOA!!!
What a wonderful story and we're certainly not gonna give it away here. Please come see the production. It runs Nov. 11-20, 2016 TCTC Braithwaite Theatre.
Latest News

FOX 51 East Texas Live TV Interview


| | |
| --- | --- |
| Character | Actor |
| Ben Weatherstaff | Scott Skiles |
| Colin Craven | Colin Oyer |
| Dickon Appleby | Carter Oyer |
| Lord Craven | Blayne Ballard |
| Martha Appleby | Kaitlin Oyer |
| Mary Lennox | Delaney Mullee |
| Mrs.Appleby | Hannah Holden |
| Mrs.Medlock | Erin Oyer |
| Nurse Grey | Marci Acheson |
| Robin | Laurel Lanchester |
| Lilias | Elaine Lanchester |
| Indian Voiceover | Venu Gopalakrishna-Remani |
| Lizbeth Ellen Appleby | Breeanna Skiles |
| Dr.Spencer | Murray Parks |
| | |
| Director | Mike Hargrove |
| Producer | Daye Collins |
| Producer | Sherri Priest |
Nov. 5, 2016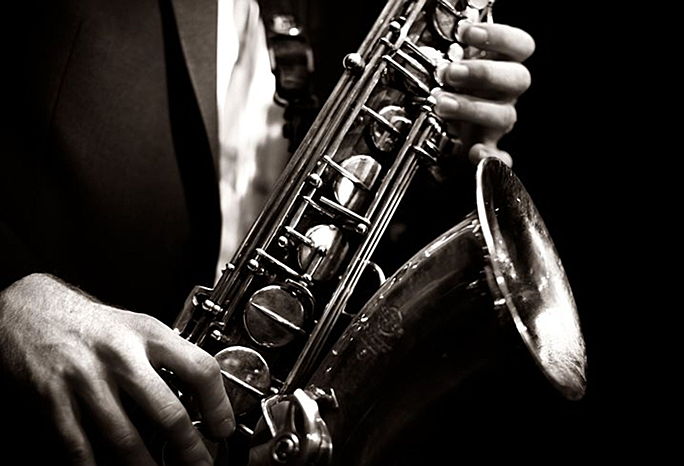 l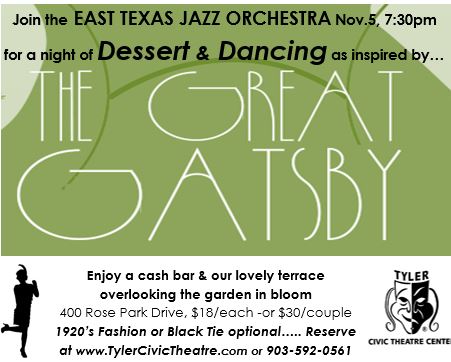 Latest News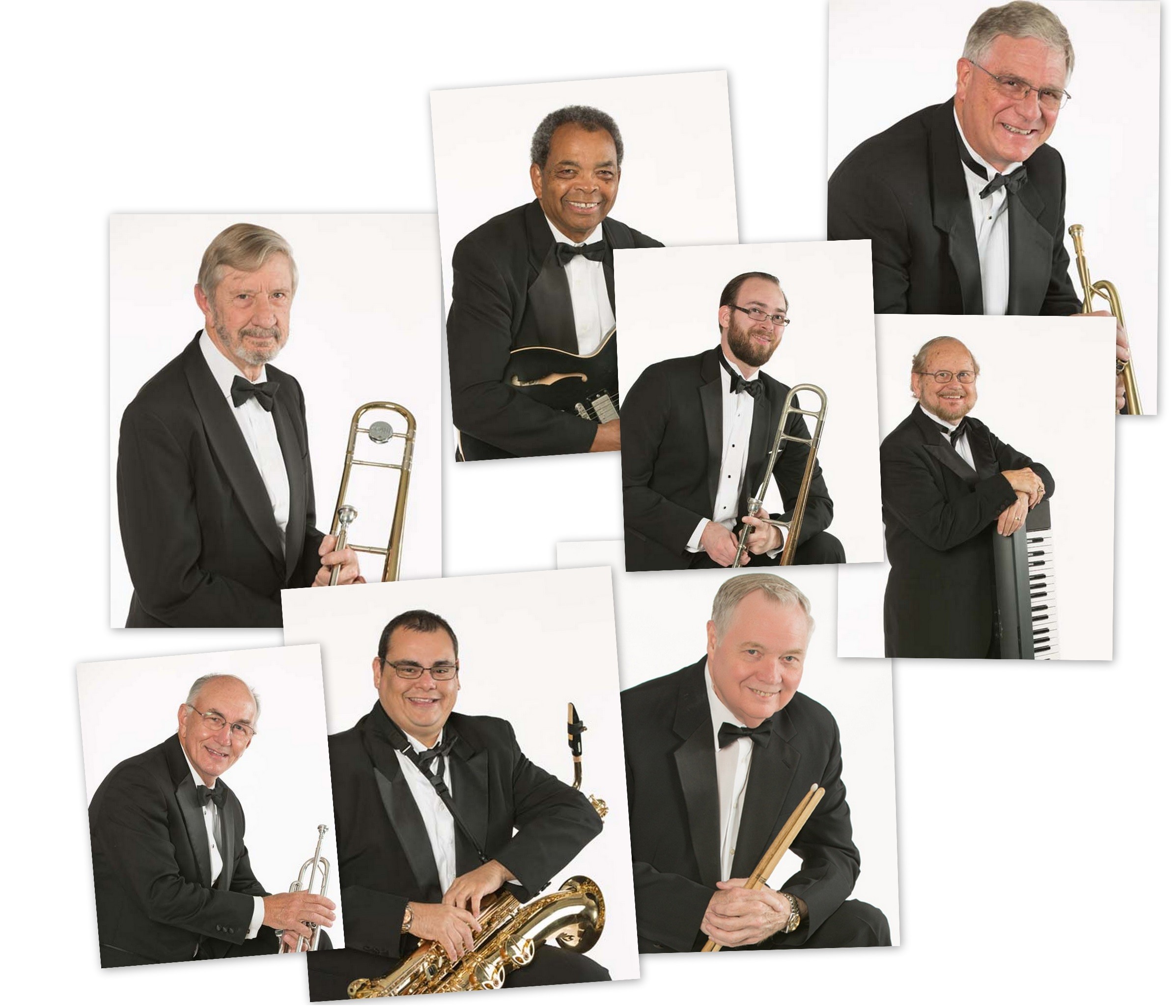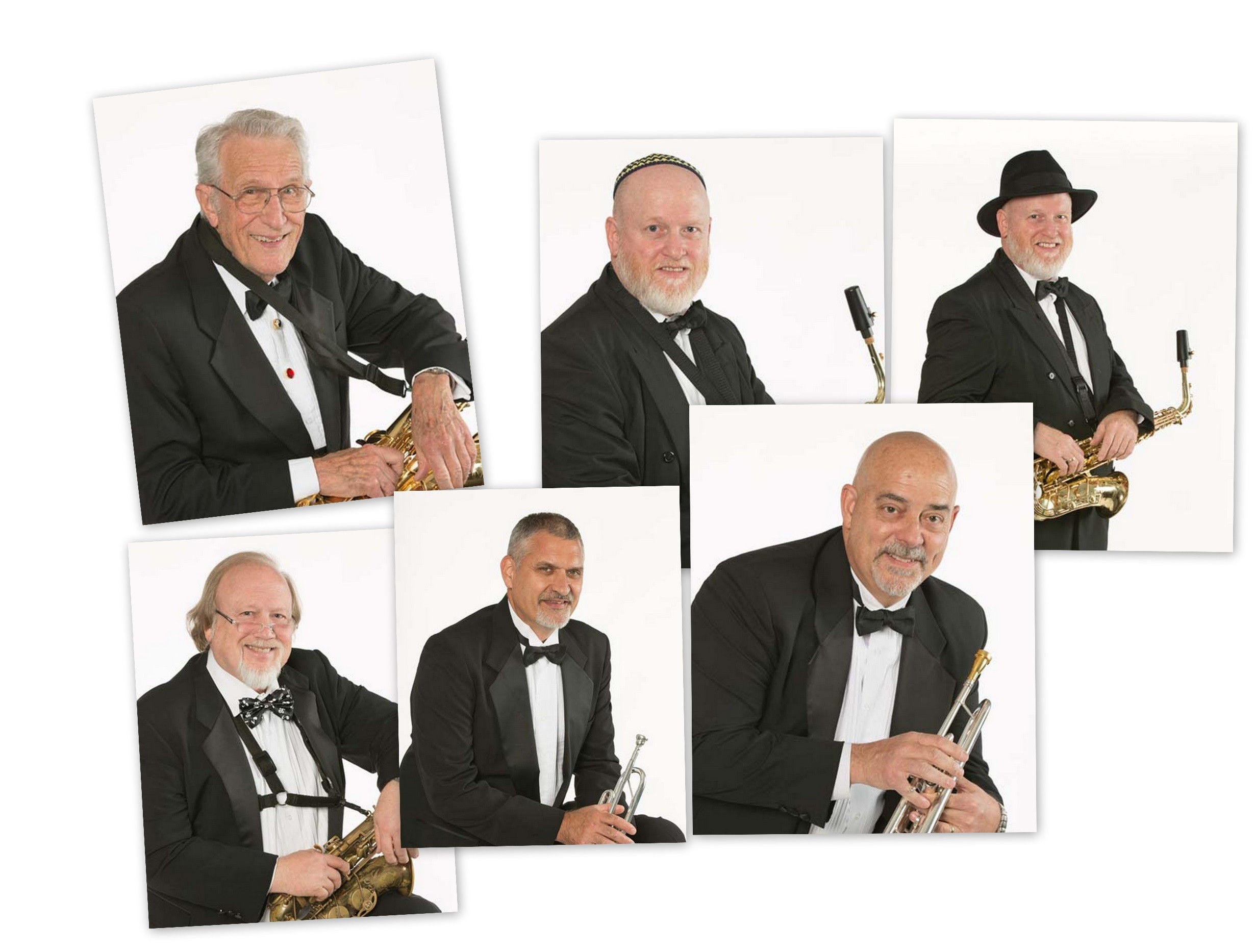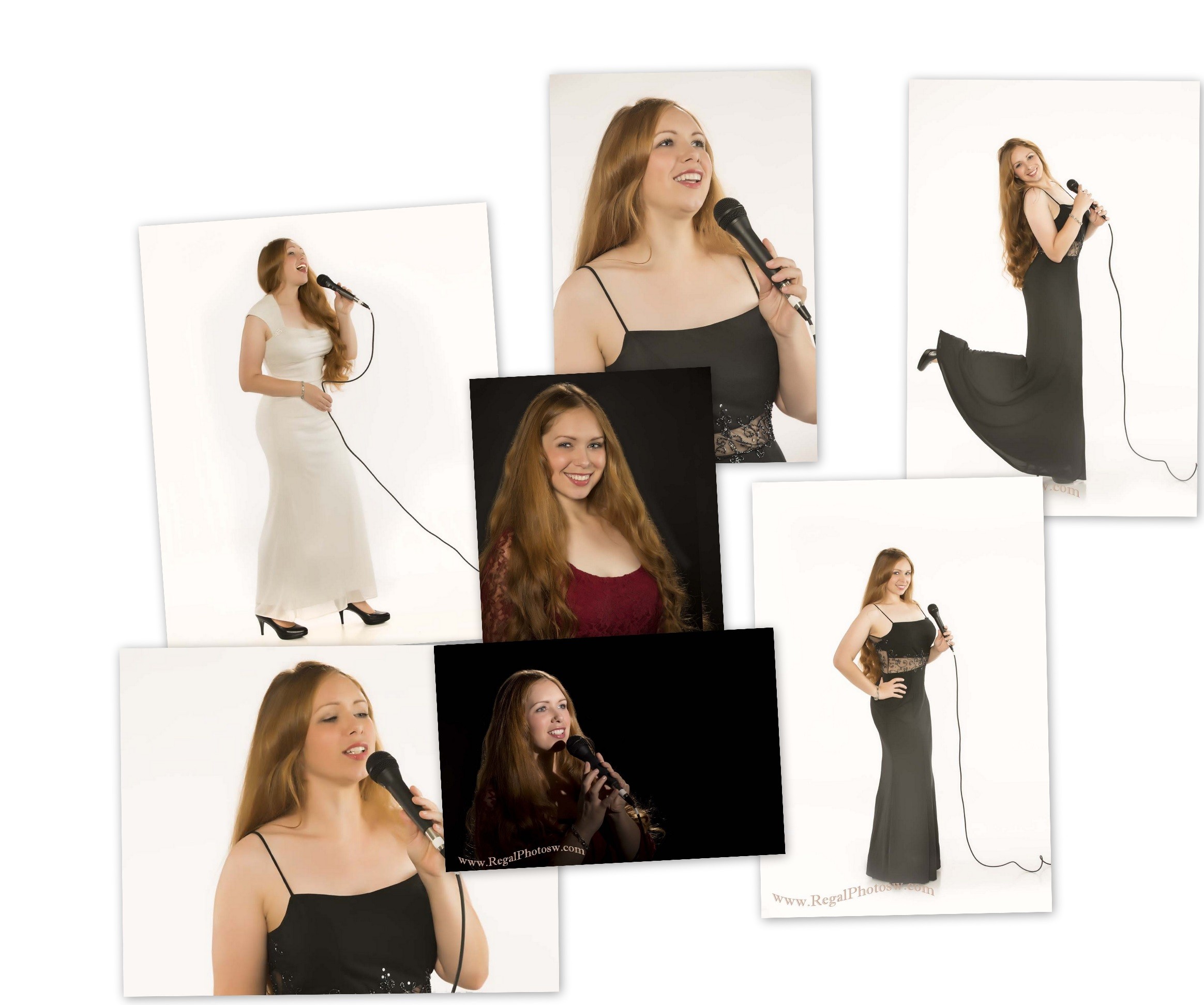 Please Join the East Texas Orchestra for Dessert and Dancing Saturday November 5, 2016 7:30 PM at the Tyler Civic Theatre. This is the place for those of you who have wanted to enjoy our big band music in a little more dress up or formal atmosphere where you can have a drink and dance. The Tyler Civic Theatre management and staff have arranged a beautiful night of dancing.

Enjoy a cash bar and our lovely terrace overlooking the garden in bloom.


400 Rose Park Drive
$18/each or $30/couple
1920's Fashion or Black Tie optional
Reserve at www.TylerCivicTheatre.com or call 903-592-0561

Oct. 14, 2016 - Oct. 23, 2016

Jay Gatsby, a self-made millionaire, passionately pursues the elusive Daisy Buchanan. Nick Carraway, a young newcomer to Long Island, is drawn into their world of obsession, greed and danger. The breathtaking glamour and decadent excess of the Jazz Age come to the stage in F. Scott Fitzgerald's classic novel, and in Simon Levy's adaptation, approved by the Fitzgerald Estate.
"Playwright Simon Levy does a beautiful job of distilling Fitzgerald's sometimes fussy prose. Levy's combination of narration, dialogue and action delivers most of what is best in the novel…a brilliant distillation." —Seattle Post-Intelligencer. "A clean, imaginative and sometimes surreal work." —Minneapolis Star-Tribune. "By the end of the evening, there was a longing to see it again. And then again…This adaptation by Simon Levy clearly understood that Fitzgerald's words are sacred and can't be improved upon. What was added, deleted or changed to adapt the story to the stage was so faithful to Fitzgerald that it became seamless…Expectations were far exceeded." —Arizona Daily Star. "Somewhere out there, Jay Gatsby is smiling one of those enigmatic smiles, with everything and nothing behind it. 'Yes, old sport,' Gatsby is saying, 'that's about right. That's about right.' Surely, that smiling sign of approval would be Gatsby's suitably understated take on Simon Levy's adaptation of F. Scott Fitzgerald's The Great Gatsby…a beautifully crafted interpretation of the 1925 novel which defined the Jazz Age…This is indeed a grand GATSBY." —London Free Press. "Sweeping…excellent…Levy's adaptation wisely anchors itself around the first-person account of narrator Nick Carraway…a satisfying conclusion…affecting." —Variety.
PG-Teen
Latest News

Click here for Tyler Morning Telegraph review in E.T. Wired
Click here for eGuide Magazine review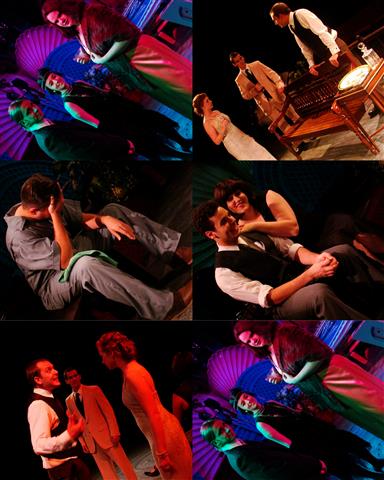 Jay Gatsby - Jonathan Dickson
Daisy Buchanan - Sara England
Nick Carraway - Chris Fisher
Tom Buchanan - Blake Rohus
Jordan Baker - Alyssa Duke
Myrtle Wilson - Amanda Ratliff
Georgio Wilson - Carlos Cuardos
Meyer Wolfsheim - Jeremy Butler
Mr. McKee - Connor McCasland
Mrs. McKee - Samantha Friedrich
Butler/Waiter/Policeman- Caleb McCasland
Diana Farrow - Mrs. Michaelson
Other Flapper-Dancers & Gatsby Guests...
Liseth Hubbard, Joy Hartman-Robertson,
Rachael Dickson (also choreographer),
Samantha McDanel, and Jenna Parks
Sept. 8, 2016 - Sept. 11, 2016

Random Access is a story about the capacity for caring, two often dismissed human beings who disagree about the importance of memories and the transformation their encounter makes possible.
Renee, a young, self-proclaimed "good mother" is fighting to regain custody of her five year old son. But her unwillingness to face her past or the truth about her mothering skills threatens a future far richer than the mere survival she's learned to expect.
And Arnie, a cantankerous octogenarian fighting just as fiercely to hang on to his memories long enough to complete the architectural legacy that will insure he is remembered.
MA - Mature Audiences Only. Strong language.
Latest News

Lurae Stokes, Special Contributor



Renee Ambulose- Hannah Johnson
Arnie Saltzman - Sean Holiday
Carolyn/ Sue Cortez- Regina Money
Kate - Samantha McDanel
Dr. Koster- Ken Haygood
Kravitz/ EMT - Regi Fowler
Mark - Nick Buntin
Dottie- Daye Collins
Directed by Helaina Wilkerson
Producers - Sheri Rains, Amanda Spangler
July 28, 2016 - Aug. 14, 2016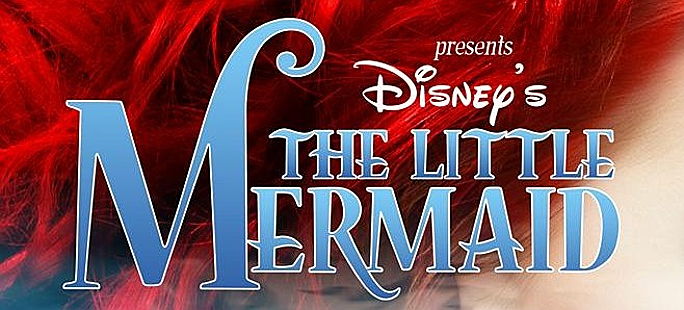 In a magical kingdom fathoms below, the beautiful young mermaid Ariel longs to leave her ocean home to live in the world above. But first, she'll have to defy her father King Triton, make a deal with the evil sea witch Ursula, and convince Prince Eric that she's the girl with the enchanting voice.

Adapted from Disney's 2008 Broadway production, Disney's The Little Mermaid features the hit songs "Part of Your World," "She's in Love," and the Oscar®-winning "Under the Sea."
Tickets
July 28-31 $20
August 4-14 $25
[FLEX and FLEX Reserve do not apply]
Latest News


Read stories about The Tyler Civic Theatre's production of Disney's The Little Mermaid.
Click here for the Tyler Morning Telegraph article.
Click here for the EGuideMagazine article.
Click here for the Classic Rock 96.1 review 'The Little Mermaid' Rocks [Brian Rickman, reviewer]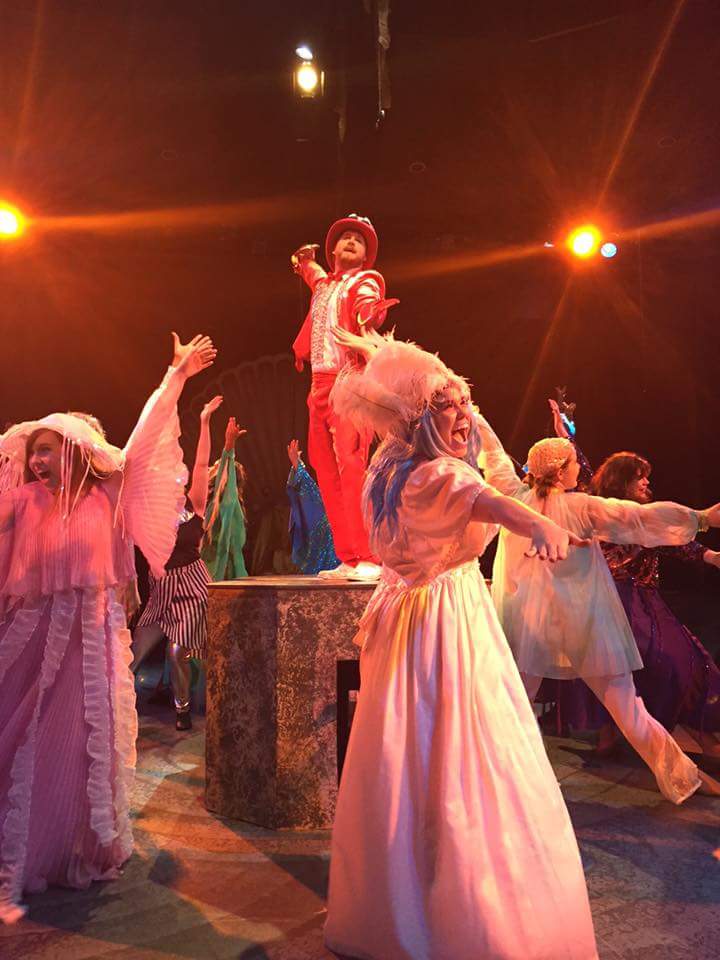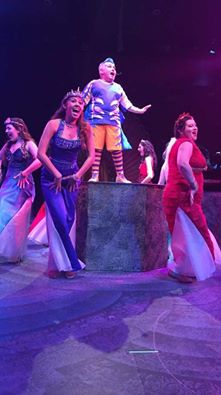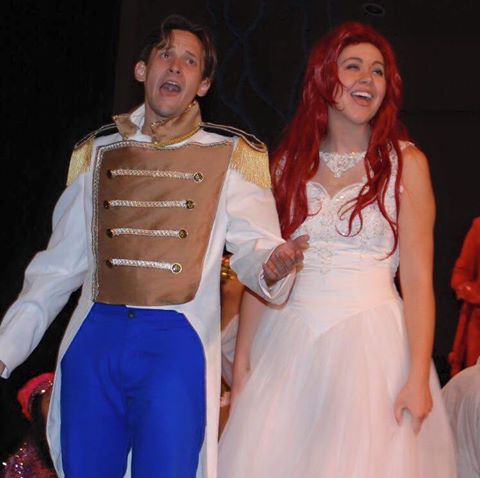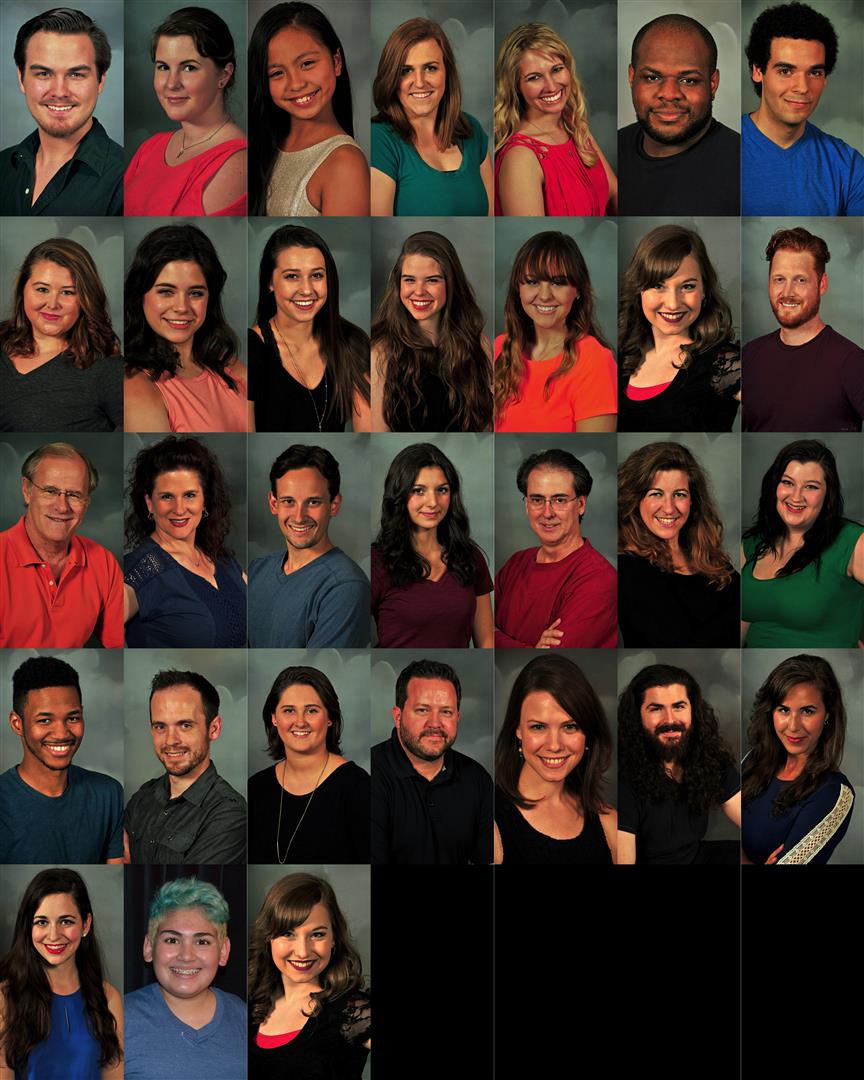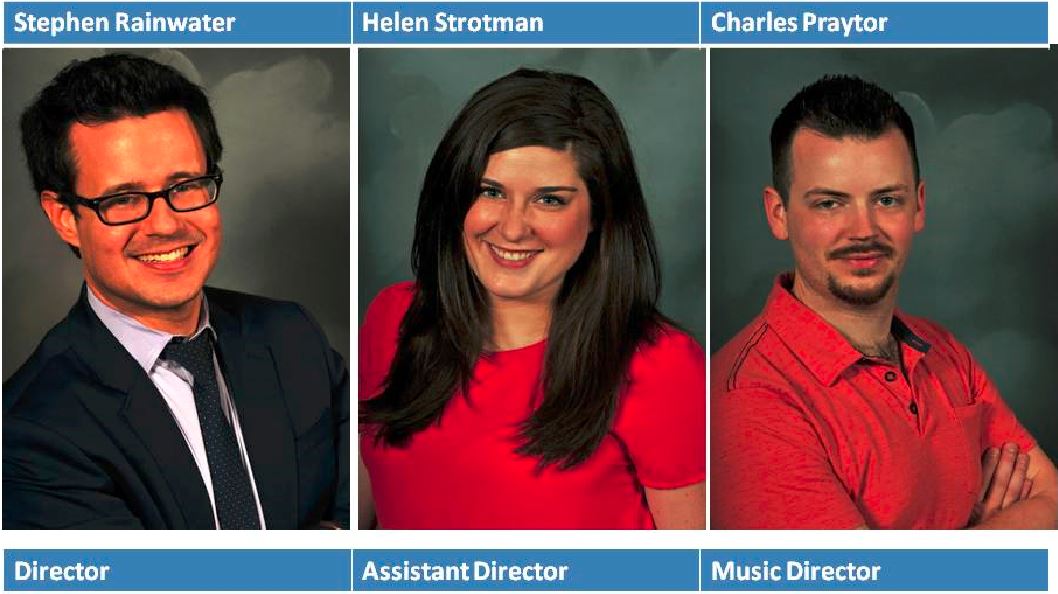 July 15, 2016 - July 17, 2016
The delicious adventures experienced by Charlie Bucket on his visit to Willy Wonka's mysterious chocolate factory light up the stage in this captivating adaptation of Roald Dahl's fantastical tale.
Featuring the enchanting songs from the 1971 film starring Gene Wilder in addition to a host of fun new songs, Roald Dahl's Willy Wonka JR. is a scrumdidilyumptious musical guaranteed to delight everyone's sweet tooth.

Roald Dahl's Willy Wonka JR. follows enigmatic candy manufacturer Willy Wonka as he stages a contest by hiding five golden tickets in five of his scrumptious candy bars. Whoever comes up with these tickets will win a free tour of the Wonka factory, as well as a lifetime supply of candy. Four of the five winning children are insufferable brats, but the fifth is a likeable young lad named Charlie Bucket who takes the tour in the company of his equally amiable grandfather. The children must learn to follow Mr. Wonka's rules in the factory--or suffer the consequences.
This production is part of this summer's S.T.A.R. [Summer Theatre Arts Review] educational summer theatre program. Click here for details.