June 16, 2016 - July 3, 2016

The much anticipated third installment in the Tuna trilogy takes the audience through another satirical ride into the hearts and minds of the polyester-clad citizens of Texas' third smallest town.
Along with Tuna's perennial favorites, some new Tuna denizens burst into the 4th of July Tuna High School Class Reunion. This sets the stage for a show full of fireworks and fun from the land where the Lion's Club is too liberal and Patsy Cline never dies.
It's been several years since we left Bertha and Arles dancing at the end of A Tuna Christmas...Did the romance blossom? Has Didi Snavley received any "cosmic" communications from R.R.'s UFO? Did Stanley make his fortune in the Albuquerque taxidermy business? These and other burning questions will be asked and answered in the side-splitting spoof of life in rural America.

"At first glance, it appears there are only two men in room" -- one slim and ferretlike, the other a big round fellow with a sweet, pillowy face. But sit down for a chat with Jaston Williams and Joe Sears -- the creators and stars of the hilarious, home-fried theatrical trilogy Greater Tuna, A Tuna Christmas and the current Red, White & Tuna, and before too long a host of others have horned in on the conversation. They all hail from the fictional burg of Tuna, the third smallest town in Texas. One's more of a fruitcake or troublemaker than the next. And each has a crystal-clear agenda. - The Washington Post
Red, White and Tuna is not eligible for Flex Tickets or Flex Reserve
Latest News

"I laughed till I cried!"
"Best Tuna so far"
"How do these guys do it?"
"Hey, I know these people."

Read John Baggett's review in eGuide magazine by clicking the title of this article

Click this article title to read Lurae Stokes' review in the Tyler Morning Telegraph.
Show runs through July 3rd.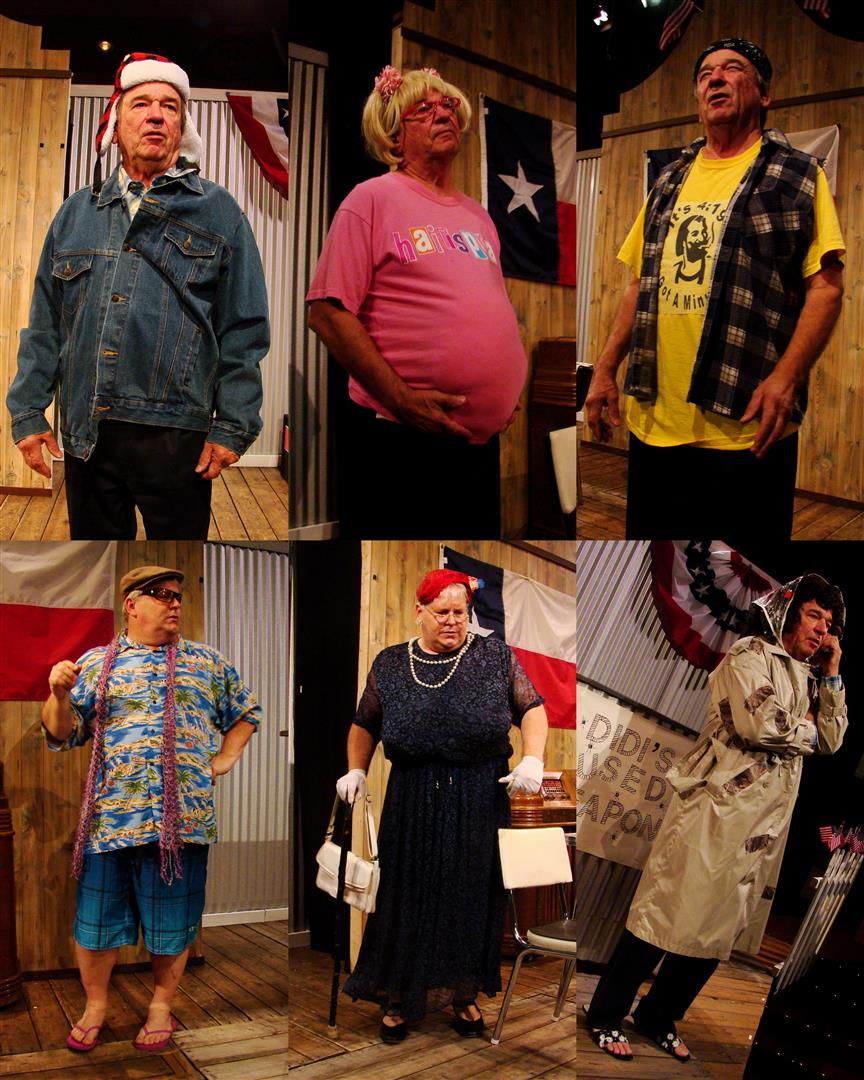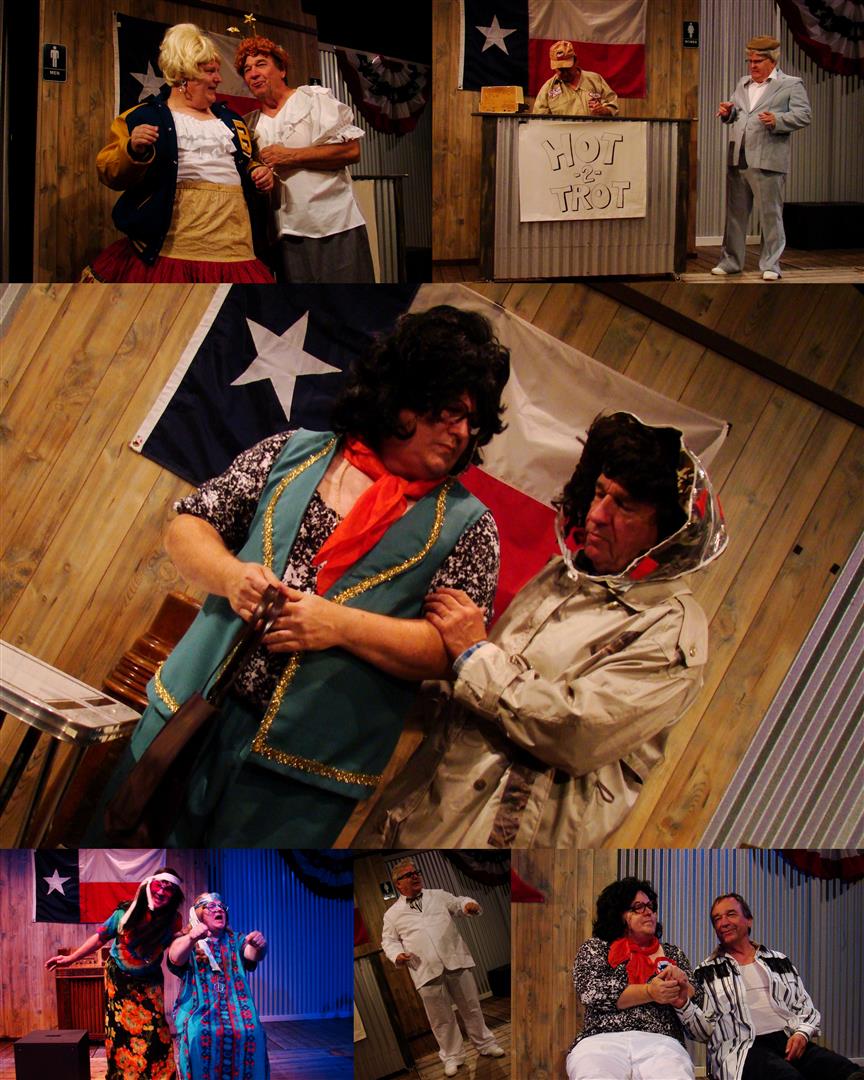 May 21, 2016

TCTC's Performing Arts Troupe "Knights of the Round Theatre" are getting ready for their first performance on May 21st at the Tyler Civic Theatre Center.
They will perform at 2:30pm and 7:30pm, all proceeds from the show will go towards their trip to Baytown, TX as they depart on June 7th to take part in the Texas Non Profit Theatre's 21st Annual Youth Conference. This will be the 3rd consecutive year for TCTC's Troupe to take part in the conference, but already they have become one of the staple groups to perform.

Elephant's Graveyard is the true tale of the tragic collision of a struggling circus and a tiny town in Tennessee, which resulted in the only known lynching of an elephant. Set in September of 1916, the play combines historical fact and legend, exploring the deep-seated American craving for spectacle, violence and revenge.

The show will also travel to several area East Texas stages. On June 2nd at 7:30 they will perform at the Henderson Civic Theatre, June 3rd at 7:30 they will perform at the Lindale Community Theatre and on June 4th they will perform at the KnightLight Theatre & Tavern in Jefferson, TX which will be a dinner theatre event. Dinner will be served at 6pm and the show will be at 7:30pm.

Tickets will be sold at the door only for all performing events - including Tyler Civic Theatre - but reservations are required for the Dinner Theatre event in Jefferson TX. You can make reservations by calling 903-665-8546.

All events are fundraisers for the Troupe. Hope to see you all there!
Latest News



Elephant's Graveyard is the true tale of the tragic collision of a struggling circus and a tiny town in Tennessee, which resulted in the only known lynching of an elephant. [Click this article title for details.]

May 6, 2016 - May 15, 2016

An appalling situation. A bridegroom wakes on his wedding morning in his own bridal suite, with his bride-to-be about to arrive any moment, and finds a strange girl in bed beside him. What's more an extremely attractive girl whom, in the depths of his post stag-night hangover, he can't remotely remember even having been introduced to. Worse - during the ensuing panic to get the stranger dressed and out of the way, the bride arrives and the girl is trapped in the bathroom. The only way out of the dilemma is to persuade the best man to pretend that the hidden girl is his girl friend. Then the problem is that the best man's real girl friend has to be kept ignorant of the fact. By the time the bride's parents and half the hotel staff get in on the act, the chaos reaches nuclear proportions!
The play has provoked waves of laughter in literally hundreds of productions around Europe and across America, and is due to be made into a Hollywood film. It is that rare combination - a riotous comedy and a touching love story at the same time.
NOTE: May 8th is a show and lite brunch. Tickets are $35. Click here to buy online for May 8th.
Latest News

"Perfect Wedding" is a fantastic romp of a play.
[Click this article title to read.]
TCT invites audience to a less than 'Perfect Wedding'
Written by LURAE STOKES, Special Correspondent Tyler Morning Telegraph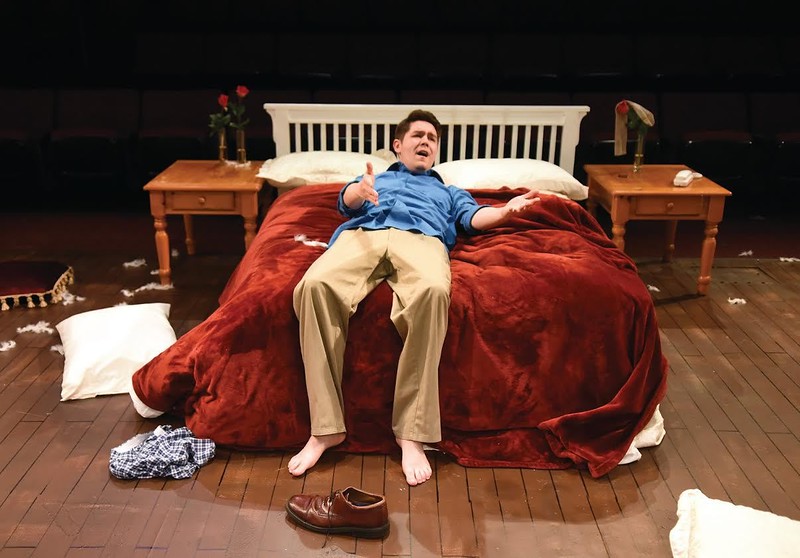 Click this item title to read the review.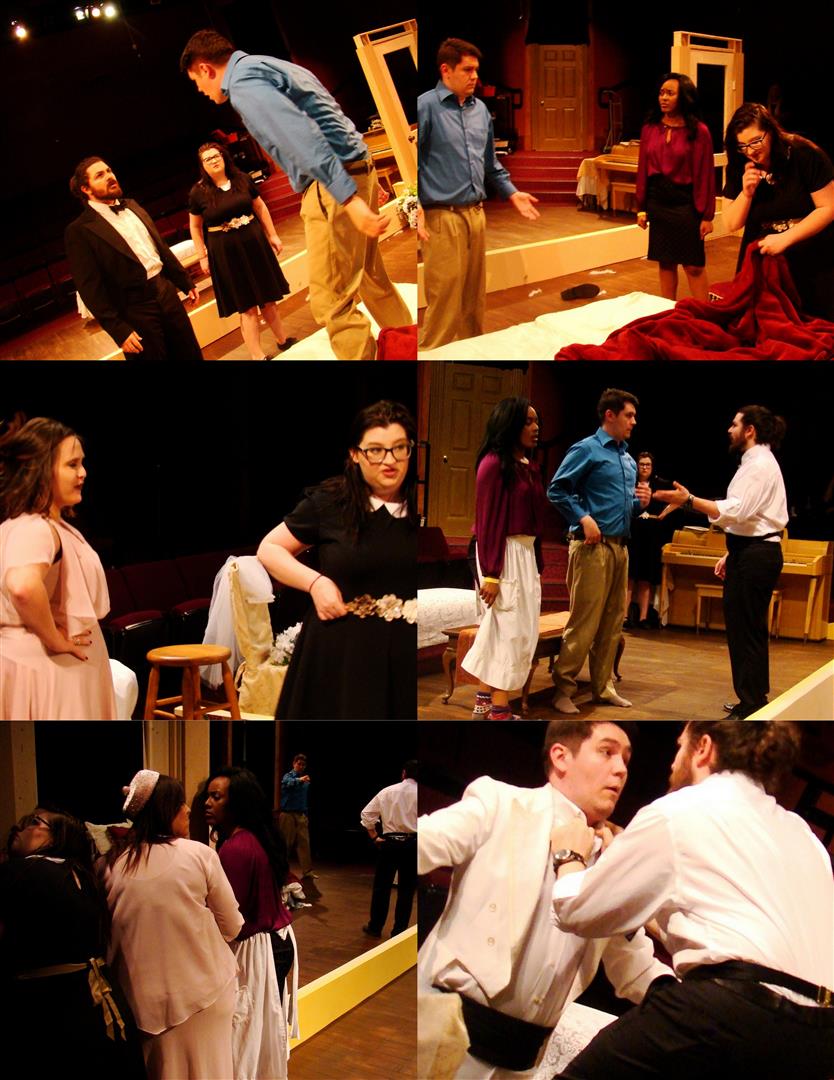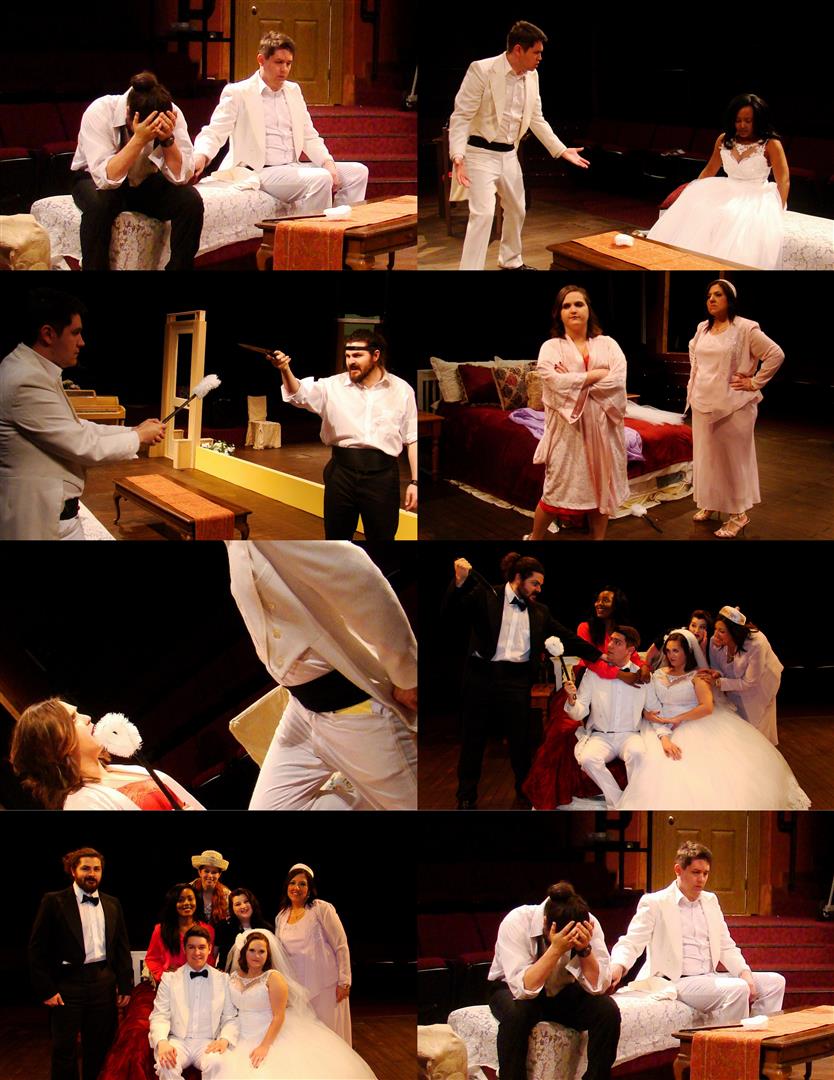 Congratulations! Opens May 6th
Bill – Jeff Bullock
Tom – Jack Ragland
Rachel – Samantha McDanel
Judy – Brianna Wesson
Julie – Mary Creath
Daphne – Sandra Junek
Amanda Spangler - Director
April 8, 2016 - April 17, 2016

4000 Miles is a dramatic comedy by Amy Herzog.
The play ran Off-Broadway in 2011, and again in 2012 and was a finalist for the 2013 Pulitzer Prize for Drama.
When 21 year-old Leo suffers a major loss while he was on a cross-country bike trip, he seeks solace from his feisty 91 year-old grandmother Vera in her West Village apartment. Over the course of a single month, these roommates infuriate, bewilder, and ultimately reach each other. Herzog used her grandmother's "words, habits and history to fashion the character of Vera Joseph".
The Time magazine reviewer wrote: "Herzog unravels the details slowly, with uncommon narrative skill....Everything about 4000 Miles seems fresh, particularized, plausible....4000 Miles is the family drama that really sticks with you, easily the best play of the season."
[Source: Wikipedia]
Latest News

"I ... couldn't wait for the second act to start because I wanted to know more about these characters."
"[Its a show] ...that will stay with you long after you leave the parking lot, which is why I can't help but give the show a strong recommendation. It's funny, sad, and feels like we are peering in through the window at the lives of strangers."
Click this article title for Baggett's full review. Show runs through Sunday, April 17th


"A funny, moving, altogether wonderful drama. . . A heartening reminder that a keen focus on life's small moments can pay off in a big way onstage." - The New York Times
[Click article title for production photos.]
March 4, 2016 - March 13, 2016

The Children's Literature Association named this "the best American children's book of the past two hundred years," and Joseph Robinette, working with the advice of E.B. White, has created a play that captures this work in a thrilling and utterly practical theatrical presentation. The costumes and unit set may be quite simple—it's the story and relationships that make the show—or they may be as colorful and elaborate as you wish. All the enchanting characters are here: Wilbur, the irresistible young pig who desperately wants to avoid the butcher; Fern, a girl who understands what animals say to each other; Templeton, the gluttonous rat who can occasionally be talked into a good deed; the Zuckerman family; the Arables; and, most of all, the extraordinary spider, Charlotte, who proves to be "a true friend and a good writer." Determined to save Wilbur, Charlotte begins her campaign with the "miracle" of her web in which she writes, "Some pig." It's the beginning of a victorious campaign which ultimately ends with the now-safe Wilbur doing what is most important to Charlotte.
Latest News

By Kristen Chapman | kchapman@ketknbc.com Published 02/29 2016 10:38AM Tyler, TX (FOX51)
Justin Purser, the Director of the upcoming performance, 'Charlotte's Web' at the Tyler Civic Theater, shares what to expect on the big day.

For many people, the story, "Charlotte's Web," is as much a staple of our childhoods as was "The Wizard of Oz." Whether it's the classic book by author E.B. White, the 1973 animated film, or the 2006 live action version, many a child and adult have been affected by this story in one way or another. Now, Tyler Civic Theatre is giving East Texans the opportunity to experience this classic as they tackle Joseph Robinette's play about "some pig" named Wilbur and his stage adaptation of this iconic tale. .... (Click title to read the full review by By John Baggett )

Click article title to read online.
Feb. 5, 2016 - Feb. 14, 2016

A Raisin in the Sun is a play by Lorraine Hansberry that debuted on Broadway in 1959. The title comes from the poem "Harlem" (also known as "A Dream Deferred") by Langston Hughes. The story is based upon a black family's experiences in the Washington Park Subdivision of Chicago's Woodlawn neighborhood.
Walter and Ruth Younger, their son Travis, along with Walter's mother Lena (Mama) and sister Beneatha, live in poverty in a dilapidated two-bedroom apartment on Chicago's south side. Walter is barely making a living as a limousine driver. Though Ruth is content with their lot, Walter is not and desperately wishes to become wealthy, to which end he plans to invest in a liquor store in partnership with Willy and Bobo, street-smart acquaintances of Walter's.
At the beginning of the play, Mama is waiting for an insurance check for ten thousand dollars. Walter has a sense of entitlement to the money, but Mama has religious objections to alcohol and Beneatha has to remind him it is Mama's call how to spend it. Eventually Mama puts some of the money down on a new house, choosing an all-white neighborhood over a black one for the practical reason that it happens to be much cheaper. Later she relents and gives the rest of the money to Walter to invest with the provision that he reserve $3,000 for Beneatha's education. Walter passes the money on to Willy's naive sidekick Bobo, who gives it to Willy, who absconds with it, depriving Walter and Beneatha of their dreams, though not the Youngers of their new home. Meanwhile, Karl Lindner, a white representative of the neighborhood they plan to move to, makes a generous offer to buy them out. He wishes to avoid neighborhood tensions over interracial population, which to the three women's horror Walter prepares to accept as a solution to their financial setback. Lena says that while money was something they try to work for, they should never take it if it was a person's way of telling them they weren't fit to walk the same earth as them.
While all this is going on, Beneatha's character and direction in life are being defined for us by two different men: Beneatha's wealthy and educated boyfriend George Murchison, and Joseph Asagai. Neither man is actively involved in the Youngers' financial ups and downs. George represents the "fully assimilated black man" who denies his African heritage with a "smarter than thou" attitude, which Beneatha finds disgusting, while dismissively mocking Walter's lack of money and education. Asagai patiently teaches Beneatha about her African heritage; he gives her thoughtfully useful gifts from Africa, while pointing out she is unwittingly assimilating herself into white ways. She straightens her hair, for example, which he characterizes as "mutilation."
When Beneatha becomes distraught at the loss of the money, she is upbraided by Joseph for her materialism. She eventually accepts his point of view that things will get better with a lot of effort, along with his proposal of marriage and his invitation to move with him to Nigeria to practice medicine.
Walter is oblivious to the stark contrast between George and Joseph: his pursuit of wealth can only be attained by liberating himself from Joseph's culture, to which he attributes his poverty, and rising to George's level, wherein he sees his salvation. To Walter, this is the American dream, which he pursues as fruitlessly as Willy Loman in Arthur Miller's play Death of a Salesman, with the added handicap of being black in white America. But whereas Loman dies at the end of his story, Walter redeems himself and black pride at the end by changing his mind and not accepting the buyout offer, stating that they are proud of who they are and will try to be good neighbors. The play closes with the family leaving for their new home but uncertain future.
[Source: Wikipedia]
Jan. 8, 2016 - Jan. 17, 2016

THE STORY: The non-stop hilarity of this Southern-fried farce highlights one day in the life of the Wilburn family of Mayhew, Arkansas. Meet D. Gene Wilburn, the owner and proprietor of the Reel 'Em Inn, the finest little fishing lodge in the Ozarks. Well, it used to be, but lately business is down, tourists are few, and the lone guest who's just checked in—an extremely jittery Carmine DeLuca from Chicago—is only there due to a location shift in the Witness Protection Program. Doesn't anybody just want to fish anymore? Certainly not D. Gene's frustrated wife, Wanelle, who's fed up with their lackluster romantic life. She's taken drastic steps to improve it through hypnotic suggestion and, for the life of him, D. Gene cannot understand why his pants keep falling down. D. Gene's feisty sister Maxie has her own problems, chief among them battling ageism to resume her career in law enforcement. She's determined to prove her worth by keeping Carmine DeLuca alive through the weekend—a task that's going to prove to be much harder than she bargained for since she keeps losing both her gun and the bullets. And she never anticipated the gangster Camine's been dodging for the last five years, Sonny Barbosa, is about to walk through the door, in hot pursuit of his sexy wife, Lola. Seems the headstong Lola has driven hundreds of miles to the lodge to follow her boytoy, D. Gene and Wanelle's son Ty. But Lola meets her match in Ty's seemingly innocent girlfriend, Jenna, whose patience has reached the breaking point after months of waiting for Ty to come home. In the deliciously funny romp that ensues, they all hide, lie, disguise themselves, cross-dress, and slam doors chasing one another, while trying to figure out the source of an increasingly awful stench. By then it's too late and the lodge is surrounded by vicious critters and hungry varmints that have followed the odor down from the hills. Yet by the delightfully chaotic climax of this one outrageous day, love blossoms, truths are revealed, and the lives of all—family, guests and gangsters alike—change in incredible and surprising ways.
Dec. 4, 2015 - Dec. 13, 2015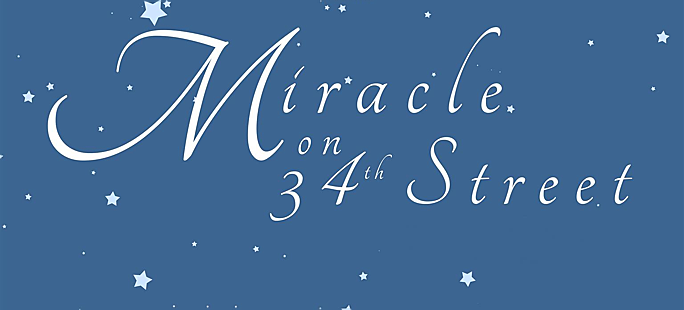 Adapted by Mountain Community Theater from the novel by Valentine Davies. Based upon the Twentieth Century Fox motion picture Miracle on 34th Street.
"This is a tale that we want to believe in, that creates a world we seem to desperately desire, free of the blatant commercialism that surrounds us, where love and decency and generosity of spirit are their own rewards. What we want Christmas to be all about, really." So writes the Santa Cruz Sentinel of this most heartwarming holiday story. By chance, Kris Kringle, an old man in a retirement home, gets a job working as Santa for Macy's. Kris unleashes waves of good will with Macy's customers and the commercial world of New York City by referring parents to other stores to find exactly the toy their child has asked for. Seen as deluded and dangerous by Macy's vocational counselor, who plots to have Kris shanghaied to Bellevue Psychiatric Hospital, Kris ends up in a court competency hearing. Especially at stake is one little girl's belief in Santa. In a dramatic decision, the court confirms Kris as the true Santa, allowing Susan and countless other children to experience the joy of childhood fantasy
Oct. 23, 2015 - Nov. 1, 2015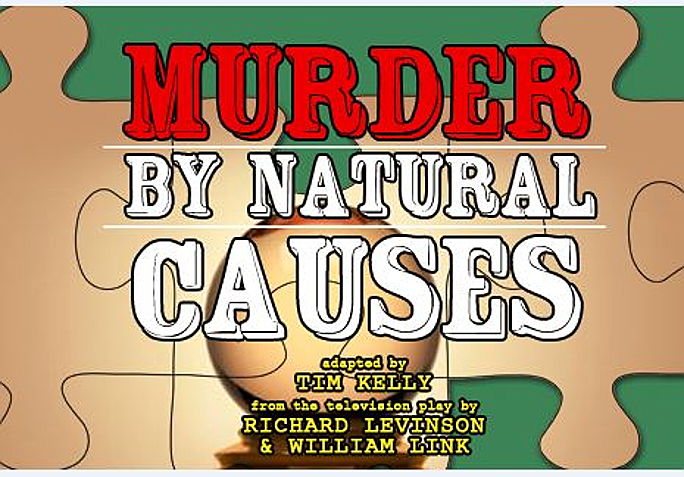 Here's a stylish and witty suspense play that was first seen as a 1979 made for TV movie. It originally starred Hal Holbrook, Katherine Ross and Barry Bostwick. It combines twists and turns and delivers what mystery fans love most—taut suspense with an ingenious plot. Arthur Sinclair is a successful world-famous mentalist in the tradition of Dunninger. His beautiful and much younger wife Allison plots his murder for the commonest of all motives—greed. She enlists the aid of a struggling young actor. Her foolproof murder plan cannot possibly misfire as it's too skillfully inventive—or is it? After all, Arthur (as everyone knows) has psychic gifts. But does he? Once the killing scheme is set in motion, the plot begins to evolve into a maze of confusion. Nothing is as it seems. Is mind reading possible? Can the future be foretold? Just when the audience thinks they know what will happen next, there is another unexpected turn to complicate matters. The mystery builds to an exciting climax. Surprise ending? Oh Yeah!!!
It will take all of your mental powers to solve this wildly clever and entertaining thriller.
Directors - Mike Hargrove
Asst. Director - Amanda Spangler
Latest News

Sept. 26, 2015 - Sept. 27, 2015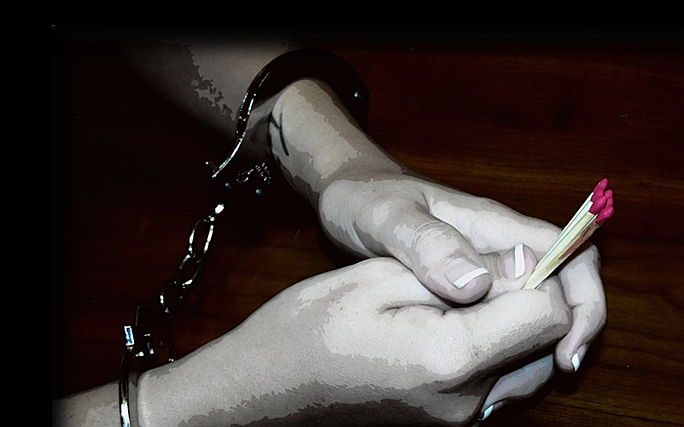 Received the People's Choice Award for the 2015 TCTC New Play Festival.

"Tell Me the Truth" is the story of Meredith who gives her confession to a parole board in an effort to obtain freedom for an inmate as well as freedom from her own guilt.
NOTE: The production on Saturday, September 26th starts at 7:30 pm.
Aug. 15, 2015
This year's Tyler Civic Theatre Center's New Play Festival is August 15th.
The entrant evaluations are in and here is this year's list of plays.
His Name is Greg, by Leona Worcester
Moonlight Serenade, by David Crawford
Tell Me the Truth, by Samantha McDanel
Gifts, by John Kelly
With Pipe and Fedora, by Sterling E. Moore
Heart of Darkness, by Lee Brady
These include full length, shorts and one-act plays and were submitted by playwrights in 4 states: TX (one from Tyler, another in Dallas); California; Arkansas; and Florida.
The TCTC New Play Festival is presented in the "Reader's Theater" format. Various actors perform from scripts alone. No sets, no props, no sound effects, etc. You, the audience, use your imagination and the playwright's words.
And, if you see all 6 productions, you vote on them and the winner will be produced here at the Tyler Civic Theatre on September 26-27.
Tickets only $5, online or at the door. (Seating is limited, so arrive at an appropriate time.)
July 23, 2015 - Aug. 2, 2015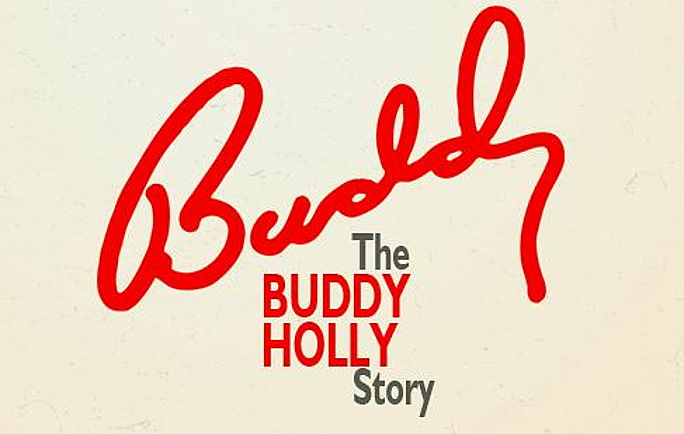 The Buddy Holly Story tells the true story of Buddy's meteoric rise to fame, from the moment in 1957 when 'That'll Be the Day' hit the airwaves until his tragic death less than two years later on "The Day the Music Died".
The show features over 20 of Buddy Holly's greatest hits including 'That'll Be the Day', 'Peggy Sue', 'Everyday', 'Oh Boy', 'Not Fade Away', 'Rave On' and 'Raining in My Heart', plus Ritchie Valens' 'La Bamba' and the Big Bopper's 'Chantilly Lace'.
The incredible legacy of the young man with glasses, whose musical career spanned an all-too-brief period during the golden days of rock & roll, continues to live on in Buddy.
Seen by over 22 million people around the world, Buddy will have you on your feet and "send you out of the theater on an unstoppable high" (The Boston Globe)
July 3, 2015 - July 5, 2015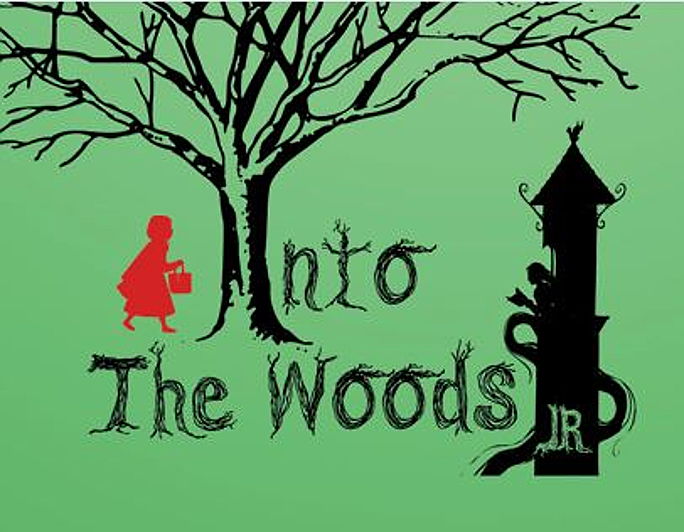 The Brothers Grimm "go Broadway" as Sondheim and Lapine offer up a cockeyed fairy tale in Into The Woods JR., an adaptation of one of Sondheim's most popular works designed especially for young performers.
All of your favorite characters—Cinderella, Little Red Riding Hood, Jack (and his beanstalk), and the Witch—meet and interact in this whimsical original story. The musical centers on a baker and his wife who wish to have a child; Cinderella, who wishes to attend the king's festival; and Jack, who wishes his cow would give milk. When the baker and his wife learn that they cannot have a child because of a witch's curse, the two set off on a journey to break the curse and wind up changed forever.
With unforgettable roles, little dancing, and no chorus, Into The Woods JR. showcases a medium-sized ensemble of talented singers and actors. The sophisticated score has been adapted to make it easier – though still challenging –for young performers. Into The Woods JR. is a funny and engaging way to get young people to think about the stories with which they've grown up and the ethical issues raised therein.
Tickets = Adult $15, Student $12.50 or you can use Flex Tickets for this season or FROM LAST SEASON.