June 17, 2015 - June 28, 2015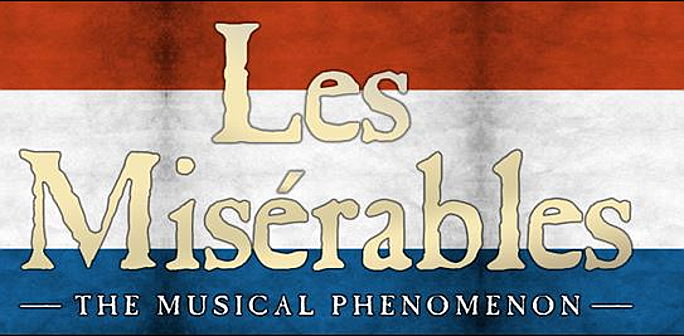 Les Misérables is a sung-through musical based on the novel Les Misérables by French poet and novelist Victor Hugo.
The Broadway production opened 12 March 1987 and ran until 18 May 2003, closing after 6,680 performances. It is the fifth longest-running Broadway show in history and was the second-longest at the time. The show was nominated for 12 Tony Awards and won eight, including Best Musical and Best Original Score.
Subsequently, numerous tours and international and regional productions have been staged, as well as concert and broadcast productions. Several recordings have also been made. A Broadway revival opened in 2006 at the Broadhurst Theatre and closed in 2008. The show was placed first in a BBC Radio 2 listener poll of Britain's "Number One Essential Musicals" in 2005, receiving more than forty percent of the votes.
A film version directed by Tom Hooper was released at the end of 2012 to generally positive reviews as well as numerous awards nominations, winning three Academy Awards, three Golden Globe Awards and four British Academy Film Awards (BAFTA). [Wikipedia]

It has music by Claude-Michel Schönberg, original French lyrics by Alain Boublil and Jean-Marc Natel, with an English-language libretto by Herbert Kretzmer.
Set in early 19th-century France, it is the story of Jean Valjean, a French peasant, and his quest for redemption after serving nineteen years in jail for having stolen a loaf of bread for his sister's starving child.

Valjean decides to break his parole and start his life anew after a kindly bishop inspires him by a tremendous act of mercy, but he is relentlessly tracked down by a police inspector named Javert.

Along the way, Valjean and a slew of characters are swept into a revolutionary period in France, where a group of young idealists make their last stand at a street barricade.
Tickets June 17-24 = $20.00
Tickets June 25-28 = $25.00
Flex Pass tickets are not valid for the Summer Musicals.
Order tickets online or call the box office.
May 8, 2015 - May 17, 2015

Successful mystery playwright Chuck Reynolds has had his plays lauded by all critics except Charity Starr. When she shows up at his home and has the unmitigated gall to ask his expert help in writing a play of her own, Chuck fiendishly insists that their teacher/pupil sessions be held over lunch with Charity footing the bill at the most expensive restaurants in New York City. Lunatic waiters provide a uniquely hilarious touch to these meetings. Love blossoms despite the scheming of Chuck's amorous neighbor. Charity's play opens on Broadway and she finds out what it's like to be a target for all her critical confreres. Non stop fun, romance, and explosive hilarity make this an ideal show for the entire family.
"100 Lunches isn't too difficult to digest...Will be a favorite across the country...[The Waiter] was funny, taking exaggeration to its height as seven related waiters [with] a different costume, demeanor and accent for each, adding a touch of lunacy to the menu." - The Arizona Republic
100 Lunches by Jack Sharkey and Leo W. Sears, directed by Peter J. Hill, with set design by Peter J. Hill, was premiered by Leo W. Sears at METRO PLAYHOUSE DINNER THEATRE at THE CLUB-Belaire, in Phoenix, Arizona on Wednesday night, January 11,1989.
(Samuel French)
April 14, 2015 - April 19, 2015

"The Elephant Man" is based on the life of John Merrick, who lived in London during the latter part of the nineteenth century. A horribly deformed young man, who has been a freak attraction in traveling side shows, is found abandoned and helpless and is admitted for observation to Whitechapel, a prestigious London hospital. Under the care of a famous young doctor, who educates him and introduces him to London society, Merrick changes from a sensational object of pity to the urbane and witty favorite of the aristocracy and literati. But his belief that he can become a man like any other is a dream never to be realized.
March 13, 2015 - March 22, 2015

It was a simpler time in the late 1940s, especially in South Georgia and specifically in a sleepy little town called Second Samuel. What had been called the Great Depression was quickly fading into memory. The war had been won, the election was now over, and "Give 'em Hell Harry" was still president. It had been an exciting time for sure, but the folks in Second Samuel were ready for things to settle down and get back to normal. Except—this was the summer Miss Gertrude passed away, and deep dark secrets were about to be revealed. Nobody could have imagined how the death of one sweet little old lady would turn the entire town upside down, leaving everybody in Second Samuel wondering if anything would ever be normal again!
(http://www.dramaticpublishing.com/p2820/Second-Samuel/product_info.html)
Feb. 3, 2015 - Feb. 8, 2015

TREASURE ISLAND is a spine-tingling adventure about treachery, treasure and a young man's rite of passage. The enthralling classic tale of Jim Hawkins, Long John Silver and swashbuckling pirates is brought to life by Tony-award winner B.H. Barry. Surrounded by elements of wind and water, swords and sea chanteys, and old ropes and rowboats, the audience is swept away to the South Seas for an infinitely sensational, intimate and nostalgic experience. Climb aboard and relive the excitement of youth as you embark on the treasure hunt of a lifetime!
(From Wikipedia, the free encyclopedia)
Based on the masterful adventure novel by Robert Louis Stevenson, Treasure Island is a stunning yarn of piracy on the tropical seas. It begins at an inn on the Devon coast of England in 1775 and quickly becomes an unforgettable tale of treachery and mayhem featuring a host of legendary swashbucklers including the dangerous Billy Bones (played unforgettably in the movies by Lionel Barrymore), the sinister two-timing Israel Hands, the brassy woman pirate Anne Bonney, and the hideous form of evil incarnate, Blind Pew. At the center of it all are Jim Hawkins, a 14-year-old boy who longs for adventure, and the infamous Long John Silver, who is a complex study of good and evil, perhaps the most famous hero-villain of all time. Silver is an unscrupulous buccaneer-rogue whose greedy quest for gold, coupled with his affection for Jim, cannot help but win the heart of every soul who has ever longed for romance, treasure and adventure. The play had its world premiere in May 2007 at the Alley Theatre in a production directed by Gregory Boyd and designed by Eugene Lee and Constance Hoffman.
Dec. 5, 2014 - Dec. 14, 2014

A Tuna Christmas is a broad comedy set in the fictional town of Tuna, Texas. The plot centers on the town's annual Christmas Yard Display Contest, won 14 times in a row by Vera Carp. A mysterious "Christmas Phantom," known for vandalizing the yard displays, has the contestants on edge. Among the subplots are Stanley Bumiller's attempts to end his probation and leave Tuna, Bertha Bumiller's trying to hold her family together at Christmastime, and Joe Bob Lipsey's struggle to mount successfully his production of A Christmas Carol despite the town controller of the electric company threatening to turn the lights off. The play is both an affectionate commentary and withering satire of small town, Southern life and attitudes. A Tuna Christmas is the second in a series of comedic plays set in the fictional town of Tuna, Texas. (The play is preceded by Greater Tuna and followed by Red, White and Tuna and Tuna Does Vegas. Two actors play all 20 zany characters.
Read more: http://www.stageagent.com/Shows/View/5207#ixzz2rN60OMuu
Nov. 15, 2014 - Nov. 18, 2014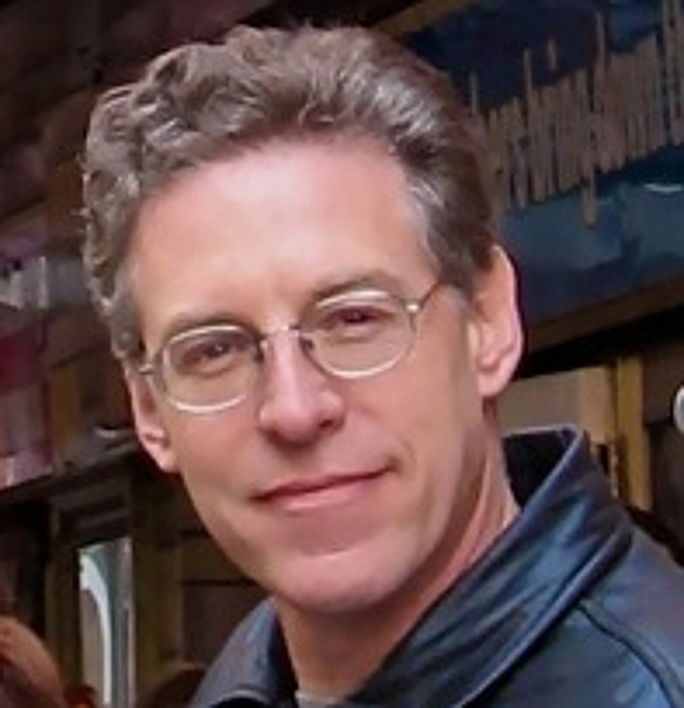 The Invention of the Living Room
produced in cooperation with the
TNT Pops New Play Festival 2014
by Andrew R. Heinze

In the days before suburbs, a young Jewish builder in a Lower East Side tenement imagines a bigger, better kind of home, including -- dream of dreams -- a room just for living for him and his "colorful" fiance!
The only thing in his way is his Russian immigrant mother, and her parlor.
Production…Nov. 15-18
Saturday dinner-theatre,
Sunday talkback with playwright,
Monday &Tuesday dessert-theatre!
For Reservations 903-592-0561
www.tylercivictheatre.com
Oct. 30, 2014 - Nov. 9, 2014

The internationally popular game comes to the TCTC stage as a fun filled musical which brings the world's best know suspects to life and invites the audience to help solve the mystery:
who killed Mr. Boddy, in what room and with what weapon?
The audience receives forms to help them deduce the solution from clues given throughout the fun filled evening.
Three audience members choose from cards representing the potential murderers, weapons and rooms; there are 216 possible solutions! Only one hard nosed female detective is qualified to unravel the merry mayhem.
Comic antics, witty lyrics and a beguiling score carry the investigation from room to room.
Even after the culprit confesses, a surprise twist delights the audience.
This colorful crowd pleaser was devised by the authors of Murder at Rutherford House and other popular interactive entertainments.
"Makes good moves...The creators have found the clue." - Baltimore Sun"
Superb! Terrific! Excellent! Fun!" - Herald Gazette

"Has guts...along with its intrigue, 'colorful' suspects and deadly weapons." - Chicago Sun Times

"A show for the whole family. A real good time!" - City Paper

"Effervescent fun." - WBAL TV
Book by Peter DePietro,music by Galen Blum, Wayne Barker and Vinnie Martucci,and lyrics by Tom Chiodo
Oct. 9, 2014 - Oct. 12, 2014

In this action-packed adaptation of the classic adventure story, precocious Mowgli grows up believing he's as fierce a wolf as any of the members of his pack.
When he learns he is actually a human, he must discover how to reconcile these very different identities, and decide whether to remain with the pack, or return to the human world from which he was born.
What will he choose?
And will he be trained in the Law of the Jungle in time to defeat Shere Khan, the most feared animal of all?
Sept. 5, 2014 - Sept. 14, 2014

Harvey is a 1944 play by the American playwright Mary Chase. Chase received the Pulitzer Prize for Drama for the work in 1945. It has been adapted for film and television several times, most notably in a 1950 film starring James Stewart.
Elwood P. Dowd is an affable man who claims to have an unseen (and presumably imaginary) friend Harvey — whom Elwood describes as a six-foot, three-and-one-half-inch tall pooka resembling an anthropomorphic rabbit. Elwood introduces Harvey to everyone he meets. His social-climbing sister, Veta, increasingly finds his eccentric behavior embarrassing. She decides to have him committed to a sanitarium to spare her and her daughter Myrtle Mae from future embarrassment.
When they arrive at the sanitarium, a comedy of errors ensues. The young, handsome, and very flirtacious Dr.Sanderson commits Veta instead of Elwood, but when the truth comes out the search is on for Elwood and his invisible companion. When Elwood shows up at the sanitarium looking for his lost friend Harvey, it seems that the mild-mannered Elwood's delusion has had a strange influence on the staff, including sanitarium director Dr. Chumley. Only just before Elwood is to be given an injection that will make him into a "perfectly normal human being, and you know what bastards they are!" (in the words of a taxi cab driver who has become involved in the proceedings) does Veta realize that she'd rather have Elwood the same as he's always been — carefree and kind — even if it means living with Harvey.
(From Wikipedia, the free encyclopedia)