An artful array of Twain's most humorous writings, wittiest quotes and even some of his most gripping drama.
And, Oh - Mark Twain's hilarious political satire!
By the way, there are SONGS!
>>> An evening of Mark Twain's Best Humor, Wit, Drama
Sectiions from works like,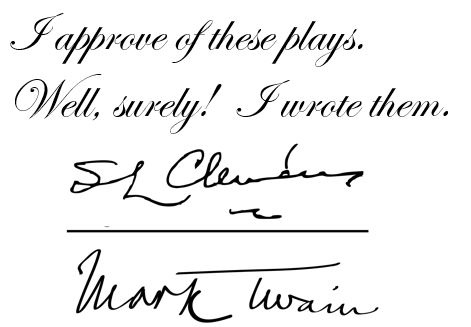 Huck Finn!
Tom Sawyer!
Legend of Sagenfeld!
Adam and Eve!
The Interviewer!
The Teenage Cast of Tyler Texas Civic Theatre Troupe toured The Mark Twain Show in 2008 and took it to the 2009 Edinburgh Fringe Festival in Scotland! Congrats Tyler Troupers!
And, just to be clear, this is not Mark Twain, Tonight!, the famous monologue performed by the great actor Hal Holbrook (for over 60 years)