July 15, 2016, 8:42 a.m.
Congratulations to the 2016 Jean Samford Scholarship winner Faith Wilkerson. Faith has been a dedicated TCTC volunteer on/off stage for many years. She is a 2016 graduate of Grace Community High School and will be attending Baylor University this fall.

She was presented her scholarship check by Jean Samford's daughters, Sunday Hooper and Sara Dean at the annual board meeting July 12. The board also named Jean Samford an Honorary Board Member posthumously during the annual meeting.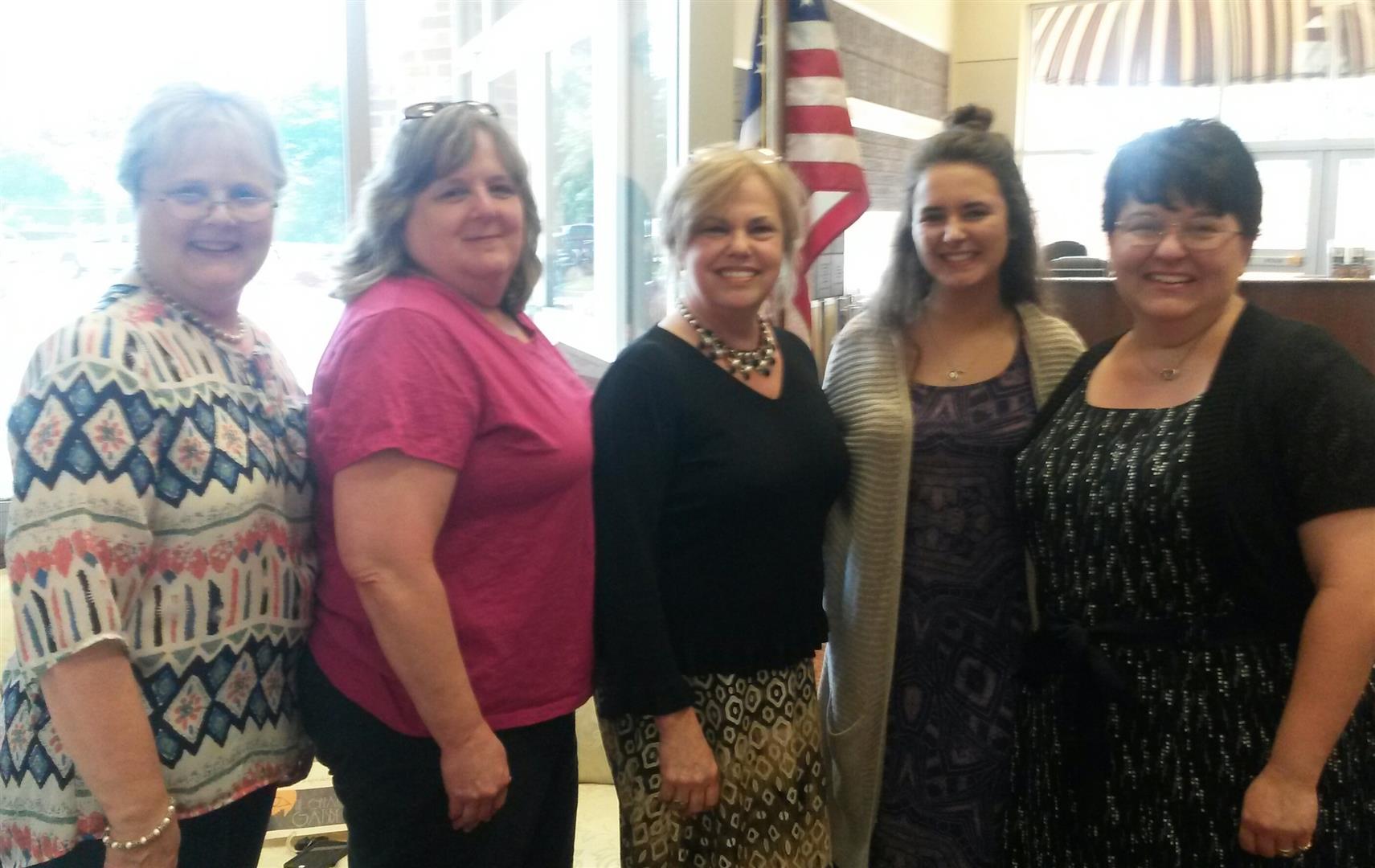 Pictured above: Sunday Hooper, Sara Dean, DeAnna Hargrove (TCTC Managing Director), Faith Wilkerson, Melanie Brumit (VP Education)